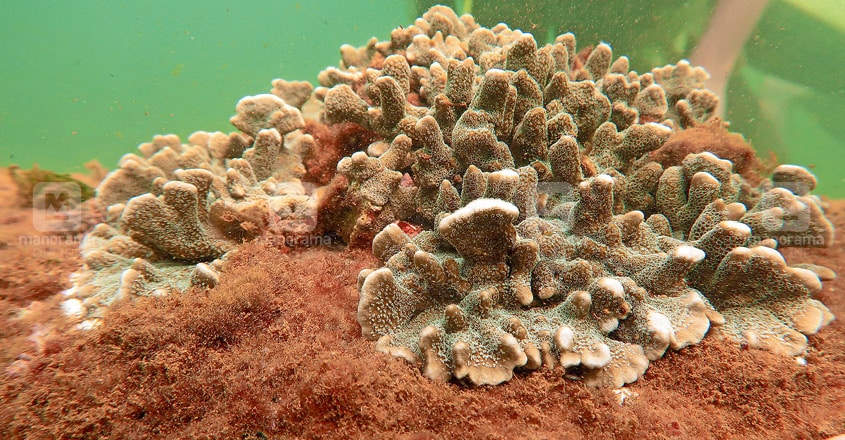 Thiruvananthapuram: Two new coral colonies have been found off the Kovalam and St. Andrew's coasts here, said Friends of Marine Life, a marine research group.
The Aquatic Biology and Fisheries Department of Kerala University has scientifically classified the newly discovered corals. As many as 9 different types of corals in an expanse of 10 sq m have been discovered at a spot called 'Kovalam Kodi'.
The corals found off the Kovalam coast include Porites lichen, Favites sp, Acropora digitifera and Pavona varians, and these coral formations are usually found at a depth between 1m and 4m. Three types of corals have been located at a depth of 20m off the St. Andrews beach here. The coral colonies off the St. Andrew's Beach have been found alongside platform reefs.
The scuba diving team comprising Robert Panipilla, Mohammed Sadiq and Aneesha Ani Benadict and Abu Sali discovered these coral colonies.
Early this year, an Iranian cargo ship, which probably sank during the Ockhi cyclone in late 2017, was discovered from the bottom of the sea near the coast of Poonthura here by scuba divers behind the coral find. The ship was found at a depth of 36m in the sea at a distance of 2.5 km from the coast. The ship had disappeared from the coast of Vizhinjam and all the efforts done by the ship owner to locate it with the help of the government machinery had failed.