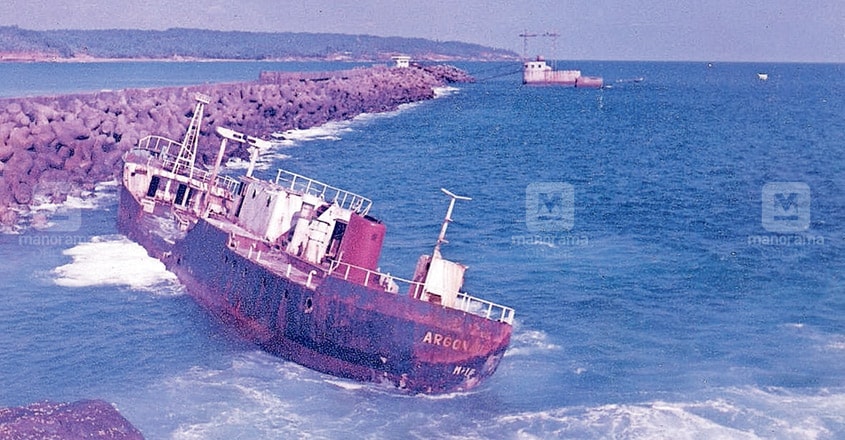 Vizhinjam: The wreckage of a cargo vessel, MV Argong, has been lying on the seabed off the Vizhinjam coast at Kerala's Thiruvananthapuram for nearly 25 years.
The Japan-manufactured vessel sank at Pullumuttu in 1995. A team of scuba divers from Kovalam had discovered the wreckage around a year ago.
The vessel, which had arrived to take cargo to Maldives, was stranded at the Kerala port for months after an engine failure. After getting entangled in a legal and facing the port department's constant pressure to remove the vessel, the owner decided to sell it.
A native of Thiruvananthapuram bought the vessel, planning to dismantle it and sell the parts. After some repair works, attempts were made to bring it to the shore. But then the vessel stopped functioning midway. Water started entering the vessel and it began to sink. Attempts were made to rescue the vessel, but in vain.
The 140-ft-long and 35-ft-wide ship then sank to the bottom of the sea in January 1995.
Two vessels had sunk in this area during the Cyclond Ockhi in 2017.
Another ship, Mumbai-based tug, MV Brahmekshara, too had sunk near the wharf around a year ago.