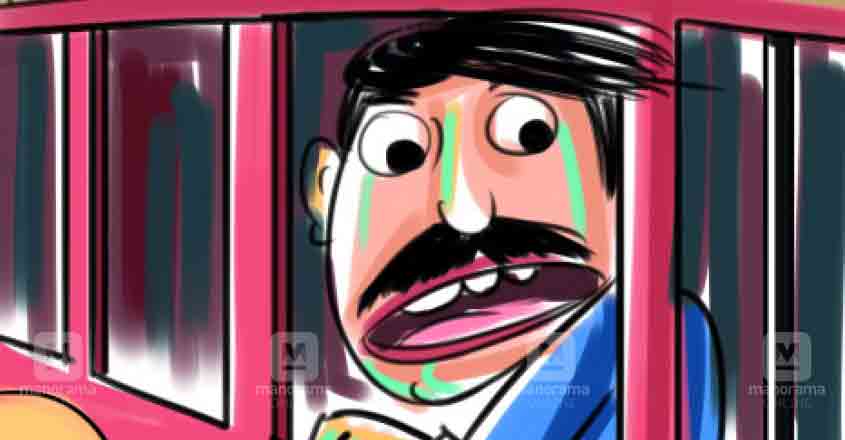 Parassala: Passengers from Thiruvananthapuram who are planning to take a private service carrier to destinations such as Bengaluru or Chennai may now be forced to board the buses from Kaliyikkavila across the Kerala-Tamil Nadu border. Already, 20 long-distance private services which used to start services from the Kerala capital have shifted their boarding point to Kaliyikkavila, which is about 33 km away,  over the last three months.
The development has caused a huge loss of tax revenue for the state government.
Most of the buses shifted their operations from the capital based on two reasons. The first is that the Motor Vehicles Department (MVD) began imposing heavy fines on private carriers four months ago following the incident in which the employees of a bus attacked passengers. The second reason is that the taxes applicable to these services saw a significant increase.
Apart from shifting the departure point from the capital, many operators have altogether cancelled some services. For instance, a major transport company no longer plies 11 of its 16 services to Thiruvananthapuram. The remaining services to destinations such as Hyderabad, Chennai and Velankanni now start from Kaliyikkavila. This operator takes passengers in small vehicles from the city to the state border to board the long-distance buses. Similarly, another firm shifted all its nine services to Kaliyikkavila.
It is pointed out the annual revenue loss for the Kerala Government following the shifting of the operations of 20 buses would amount to Rs 1.5 crore. A 49-seater private bus registered in another state has to pay a three-month tax of Rs 1.75 lakh to enter Kerala. In addition, MVD imposes a fine of Rs 5,000 for each trip. Some buses have paid fines up to Rs 1.5 lakh a month. As a result, most operators feel conducting services to Kerala is uneconomical.
The Bus Operators' Association blames the vindictive attitude of some officials for the situation.
Making matters worse for the passengers, the eight Scania buses taken on lease by the government carrier Kerala State Road Transport Corporation (KSRTC) to conduct services to Bengaluru and Mookambika have been seized by the financiers after there was a default on loan repayments. This has made the availability of seats in buses to major destinations limited.
A curious side of the situation is that the monthly bribe collected by officials at the check-post has also witnessed a major fall with private buses no longer crossing the state border. The monthly rate for each bus had been fixed at Rs 5,000.