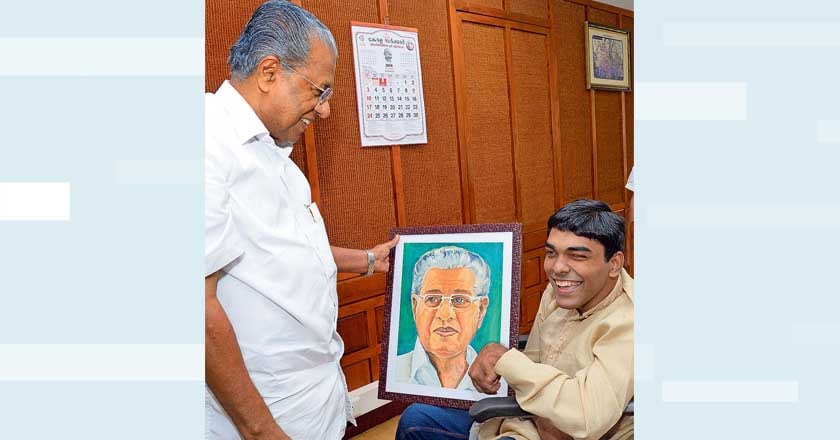 Thiruvananthapuram: Savio Jose was overjoyed to present the portrait he had made of Kerala Chief Minister Pinarayi Vijayan to the man himself. A long-standing wish of the 22-year-old spastic was thus fulfilled on Tuesday.
Savio, who is suffering from cerebral palsy, first tried to present his work to the chief minister at a Lions Club function at Pala on October 19. But he could not meet the CM since the latter had to leave the place in a hurry.
Later, the chief minister himself took the initiative to meet Savio on Tuesday. Savio reached the chief minister's office along with his mother Blessy and presented the portrait and also his autobiography to the CM.
Savio had recently donated Rs 51,000 he received as royalty from his autobiography 'Safnath Faneya' and his own small savings for building a house for a needy person.
Savio's charity came at a time when his own house that is being built at Sreekaryam is yet to be complete.
His struggle with the genetic disorder was earlier published in the 'Sunday' supplement of Manorama.