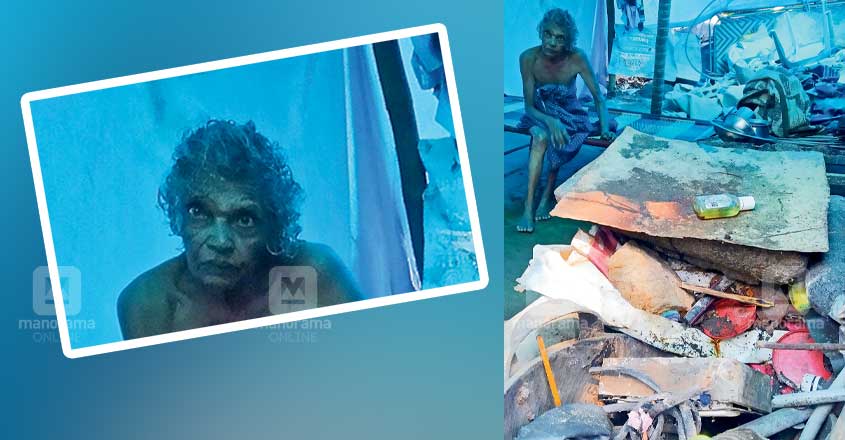 Palode: The elderly woman who was living amid scrap in an extension to the house she bequeathed to her daughter is set to get treatment and other help of the police. This was made possible through the intervention of Pappanamkode Residents Association.
Eighty-year-old Thankamma had become a heart-rending sight at her dwelling at Venkitagiri in Pappanmkodu. She had been living in a tarpaulin shed behind the house in a 10-cent plot that she had given to her daughter. There is a well without any cover close by.
The woman was spotted when workers of the Pappanamkode Residents Association came for a house visit. They said that the woman was lying even without a cloth then. They immediately informed the Palode police.
The police said that they have requested the health department to provide treatment to the woman and provisions have been made to provide the same at her house. The cops, who have promised to keep a tap on the woman, have also asked her daughter to keep Thankamma inside the house.