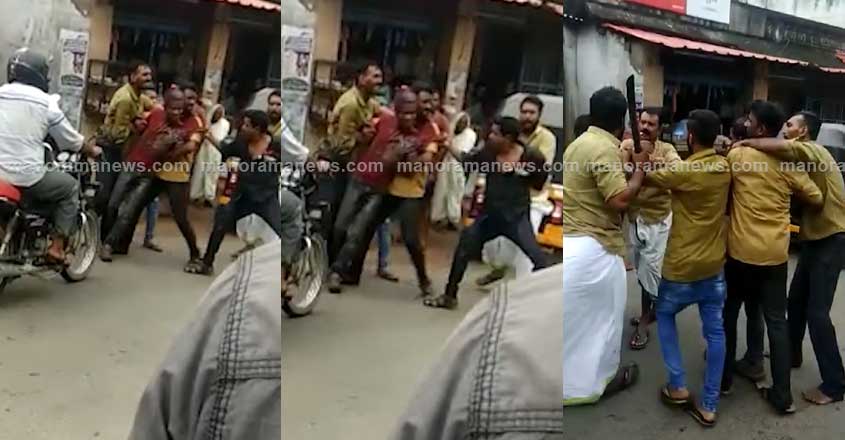 Thiruvananthapuram: A man who was tortured by a mob on the suburbs of the city died in a hospital on Monday. Ajesh, aged 30, was beaten up in public view and later subject to brutal torture by a gang which accused him of stealing a mobile phone.
The police have arrested Jinesh Varghese, aged 28, Naseer, aged 40, Arun, aged 29, Sajan, aged 33, and Roninson, aged 39. They are accused of beating up Ajesh, torturing him and leaving him uncared for in a field on Wednesday. Ajesh was under treatment in the Government Medical College Hospital in Thiruvananthapuram.
Jinesh Varghese suspected that Ajesh had stolen his mobile phone. Ajesh was beaten up by Varghese and others at the Vandithadam Junction at Tiruvallam before being dragged into an auto rickshaw and taken to his house at Pappanchani. Varghese punched Ajesh in the chest, the police have reported. He then yelled to his companions to set the victim on fire.
The accused then took a knife from the house, heated it and and burned Ajesh's stomach and genitals. They thrashed Ajesh with sticks and threw him in a field. On being informed of the crime, the police reached the spot and shifted the youngster to the hospital, where he died five days later.