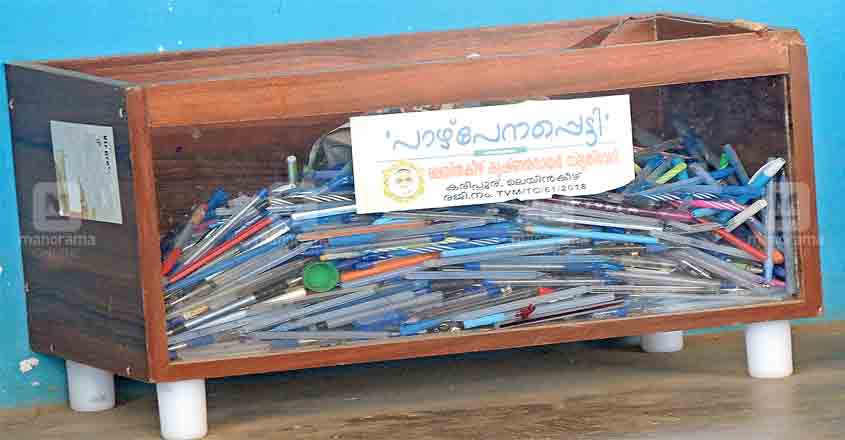 Malayinkeezhu: Plastic menace needs to be taken head-on and all plausible measures toward this end should be considered. A government school for girls in Thiruvananthapuram district has taken a simple yet effective way to cut down on plastic waste and promote awareness on the issue.
Walk in to the school, located at Anapara Kunnu in Malayinkeezhu area, you would see a glass box of discarded pens.
Instead of throwing away used pens, students are required to put them in these boxes. Similar boxes have been placed at Government Vocational Higher Secondary Schools and Lower Primary Schools in the area.
The aim is to educate the students on the ill-effects of throwing away plastic products and the adverse impact on the environment.
Students have accepted the project wholeheartedly. Teachers too have followed the students. Within seven months, the boxes have filled up.
Malayinkeezhu Krishnan Nair Smrithi Vedhi had donated the boxes to the schools.
The project was started this academic year.
Volunteers of Smrithi Vedhi would collect the pens and hand them over to the Green Kerala authorities. Any money made by recycling it would be handed over to the school, people behind the project said.