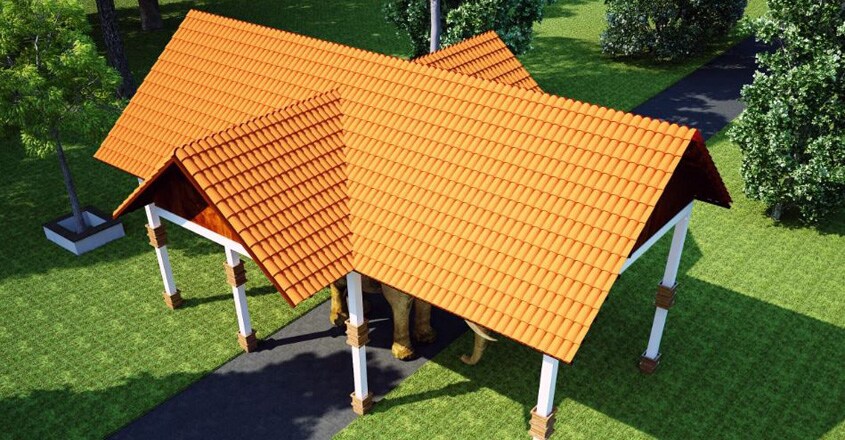 Thiruvananthapuram: After its successful endeavour with "jail chapathis" made by the inmates, the Poojapura Central Prison in the state capital is embarking on yet another venture.
This time inmates here are now building an enclosure for elephants (kraal) that will be paraded for the Ganapathi Temple inside the jail premises.

Until recently, workers were hired from outside to build the shed ahead of the fest. 

But jail authorities have decided to do away with that practice and employ the inmates themselves, many of whom partake in the festival, this year.
The idea is to build a permanent retiring room for elephants to do away with the need to construct it every year. The work is estimated to cost Rs 2.25 lakh.

Every year around Rs 4 lakh is required to conduct the festival, sources told Onmanorama. The money for the festival is raised mainly through contributions by inmates and jail authorities apart from donations by philanthropists.

The chapathi made by prison inmates has become a runaway hit in the state capital and is sold from the jail cafeteria and mobile cafeterias across the city.