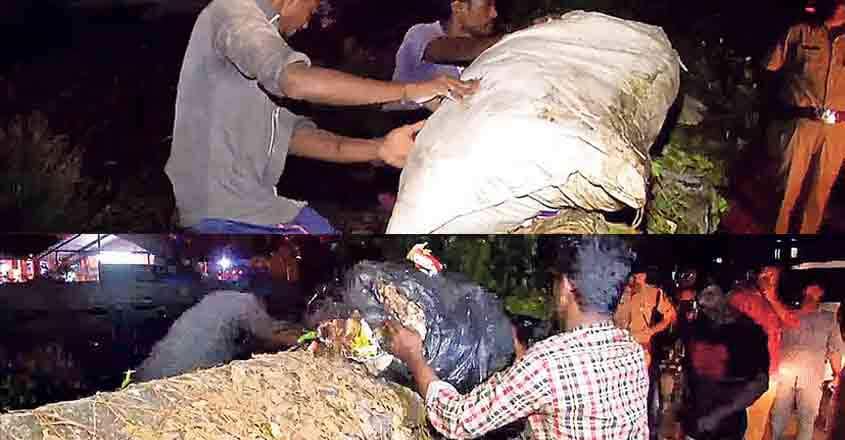 Thiruvananthapuram: Solid waste management is a challenge for civic bodies in Kerala and safe disposal is an ordeal for public. Residents and people running commercial establishments, especially in urban areas, dump garbage on waysides, fields and even on railway tracks as was found here a few nights ago. The Railway Protection Force* (RPF) however caught hold of a bunch of youth, who dumped sacks full of garbage on the track at night, and forced them to take them back.
The RPF had stepped up surveillance after garbage bags kept appearing on the track despite routine cleaning. On Wednesday night, a person turned up on bike and inspected the surroundings. Soon after, a gang came in a van and threw garbage sacks on to the track. The RPF personnel then swung into action. The gang tried to flee but the security personnel chased them down on two-wheelers and they were made to take back the garbage.
A case has been filed against the youth under various sections of trespassing into restricted area, and endangering the safety of rail passengers. They have also been slapped with a fine of Rs 25,000.
The youths have been identified as Shameer, 24, Sajith, 24, Shameer, 33, and Arun, 21. All Karimadom natives in Thiruvananthapuram had been collecting garbage from hotels and dumping it on the railway track regularly.
* The Railways has recently renamed RPF as the Indian Railway Protection Force Service.