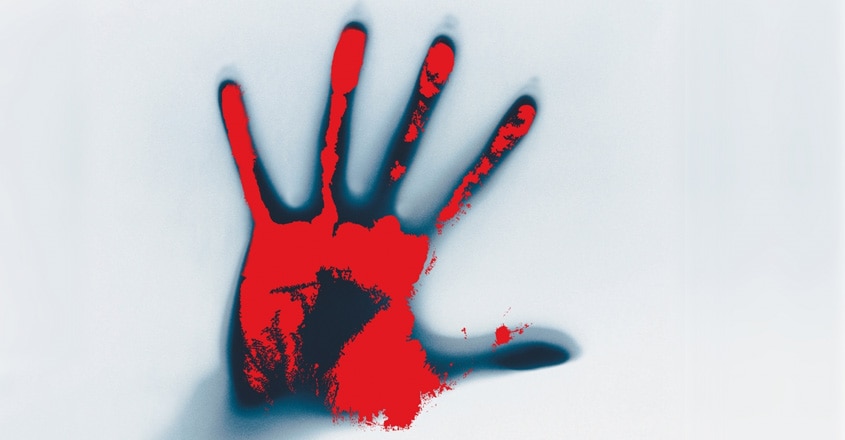 Kanjiramkulam: A vicious domestic spat has claimed the life of a pregnant woman here in Kerala's Thiruvananthapuram district.
Shiny, 25, was strangled by her husband Nidheesh, 33, even as their three-year-old son witnessed the murder on Saturday.
The awful crime that occurred at their rented house located at Nediyakala Chavadi in Kanjiramkulam came to light as the killer alerted a relative soon after committing it.
Nideesh has been arrested.
The police said that the couple had been quarrelling since Saturday morning. Shiny had fallen unconscious after Nidheesh assaulted her. When she regained conscious, Shiny tried to say something. But an irate Nidheesh tied her legs with a bath towel, inserted cloth in her mouth and strangled her.
Though the child screamed out loud during the incident, neighbours did not hear it as his voice was drowned as his parents yelled. Hours later, Nidheesh himself called a relative and informed about the incident. Subsequently, the police arrived at the house.
Nidheesh's suspicions about his wife had led to the murder. The couple had been squabbling frequently. There were even talks about divorce, the police said.
Agitated relatives of Shiny created a ruckus at the house, leading to a tense situation. Then more police personnel were rushed to the spot.
Nidheesh, who was working in the Gulf, had returned three months ago. He was working at an online food delivery joint.
RDO Mohan led the inquest procedures and the body was sent for autopsy.