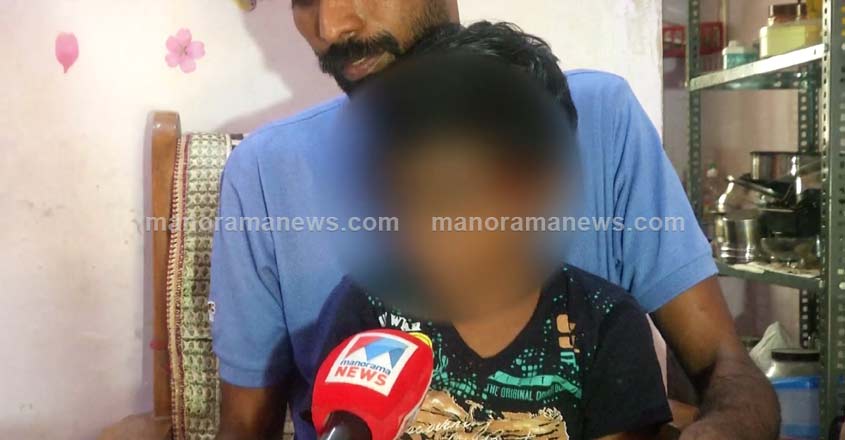 Thiruvananthapuram: Parents of a six-year-old boy who lost sight in one eye due to an injury in school have alleged that the school management has reneged on its promise to bear the medical expense of the student. The school authorities were accused of not providing timely medical care to the boy after a pencil poked his eye last September.
Sreehari, a first-grade student, has not attended the private school in Kowdiar in Thiruvananthapuram since the accident. The boy lost his eyesight due to an infection after the injury. It takes an expensive surgery to regain his vision. His father, an auto rickshaw driver, said that he cannot afford the surgery. The father, Sumesh, said that he had approached the school manager who refused to help the student.
The accident happened on September 3 when Sreehari was at school. Though he informed the teacher as soon as he was hurt, he was told to wash his eyes. The teachers told him to place a wet handkerchief over the hurt eye. They did not even inform his family of the accident. Sreehari's mother only came to know of the accident when he went to the school to pick her son at 3 pm. He was taken to a hospital immediately. The doctors spotted an injury and referred the boy to the Government Eye Hospital.
The family lodged a complaint with the Museum Police but the principal and other teachers reached the police station and offered to settle the case. Sumesh said he withdrew the complaint after the school management offered to fund his son's treatment. Sreehari's older sister is also a student of the school.
The school management, however, washed its hands of the incident. They said that Sreehari injured himself with a pencil while in the class. The teachers inspected the eye but could not find anything amiss. They told the student's mother about the incident when she came to pick him in the evening.
The manager denied having agreed to provide money for the student's treatment or trying to settle the case.