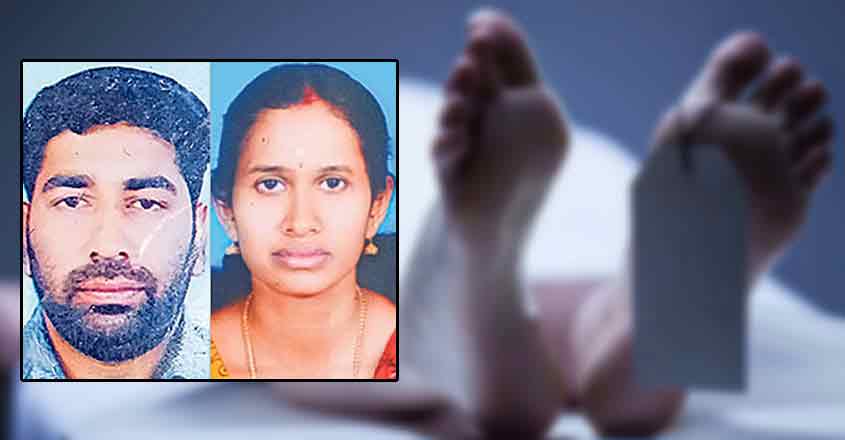 Attingal: A 38-year-old man and a woman in his neighbourhood were found dead at their respective houses at Kaduvayil near Attingal in Kerala's Thiruvananthapuram district. The woman was likely murdered, police stated.
The dead are Santhosh, son of Krishnankutty Nair-Radhamani Amma, and his neighbour Shanthikrishna, 36, wife of Kaduvayil native Biju.
Both the deceased have two children each.
Santhosh, aka Shinu, was found hanging at their under-construction house by his mother by 11.30am on Sunday. People, who rushed to the house on hearing the mother's screams, rushed Santhosh to a private hospital at Attingal but he was declared brought dead.
Shanthikrishna's mother Prassanna Kumari was also among those who rushed to Santhosh's house. Prassanna Kumari, who stays at another house in the area, then went to Shantikrishna's home but found her lying on the cot in the bedroom with a shawl around her neck.
Though Shantikrishna was rushed to the Valiyakunnu taluk hospital, she was also declared to be brought dead.
The police suspect that the man and his neighbour had a romantic relationship and that Santhosh killed Shantikrishna before committing suicide.
Shantikrishna's husband works abroad.
District police chief B Ashokan, Attingal DySP P V Baby, CI V V Dipin, and SI Sanooj conducted checks at the homes.
The bodies were shifted to the mortuary.