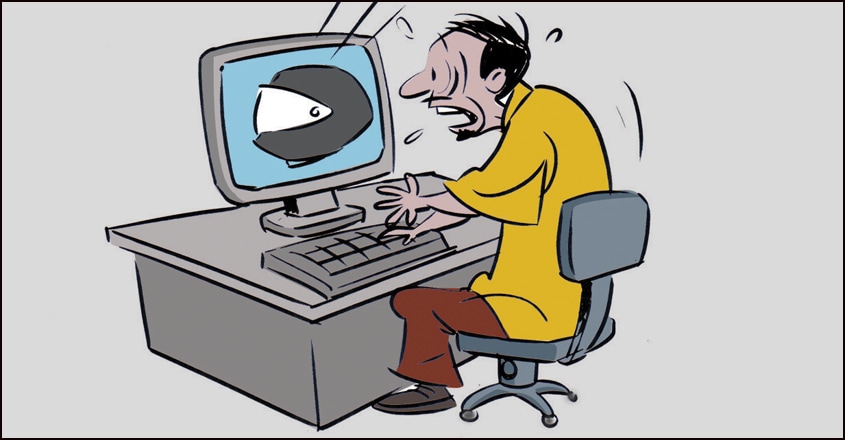 Thiruvananthapuram: Search for missing articles online too! A Technopark employee here learnt this lesson as he located his stolen helmet on the online marketplace, OLX. Luckily, the police promptly retrieved and returned the pricey helmet to him soon after he filed a complaint.
Tamil Nadu native Jerin Albert had left his helmet on his two-wheeler at the parking area of the Greenfield International Stadium at Karyavattom in Thiruvananthapuram on Saturday. When he returned at night after taking part in the annual celebrations of his company, the helmet was found to be stolen.
Dejected that his expensive helmet was stolen, Jerin casually checked the OLX website two days later and was shocked to find his own helmet put up for sale for Rs 3,000.
Jerin took down the details of the seller and submitted it to the police on Monday night. Next day, he was summoned to the police station. On reaching the station, he was handed over a helmet and asked to confirm whether that was his. Jerin could identify the helmet as his own and claim it.
The police traced the helmet based on the mobile phone numbers given on the site.
Helmet robbery on the rise
With helmets made mandatory for pillion riders, helmet robbery has become rampant in the capital city. Helmets are stolen if left unlocked on two-wheelers. Crowded places such as Napier Museum, Kanakakunnu, Kizhakekotta, Attakulangara, and Pazhavangadi areas top in helmet theft.
Police records state most helmets were stolen from the road adjacent to the Museum Police Station and the Nandavanam Road. Not many incidents of robbery were reported from the main roads as several CCTV cameras have been placed here.
With the increasing robbery cases, people have started buying locks along with the helmets.