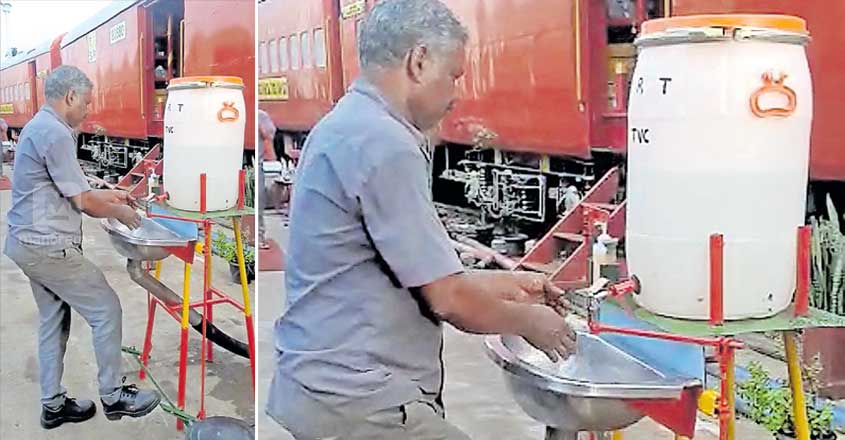 Thiruvananthapuram: A contactless hand-wash system, developed by the coaching maintenance workers of the Thiruvananthapuram Railway division during the COVID-19 scare, has won praise even from Union Railway Minister Piyush Goyal.
The workers developed a wash basin that can be operated using only the feet. Five workers of the accident relief tool van of the coaching depot are behind this innovation. You need not use hands even to take the hand wash, a kick would suffice.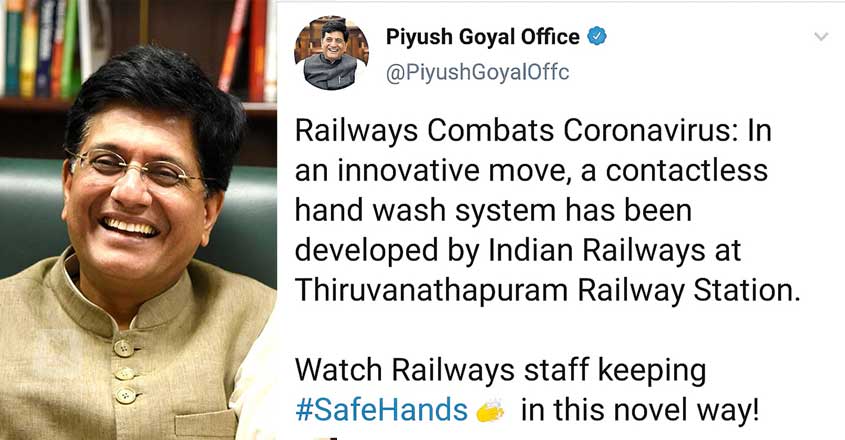 A video of a worker cleaning his hands by operating the wash basin using his feet was also shared on the Railway Minister's official Twitter handle. Divisional Railway Manager Shirish Kumar Sinha also praised the workers for their innovation.