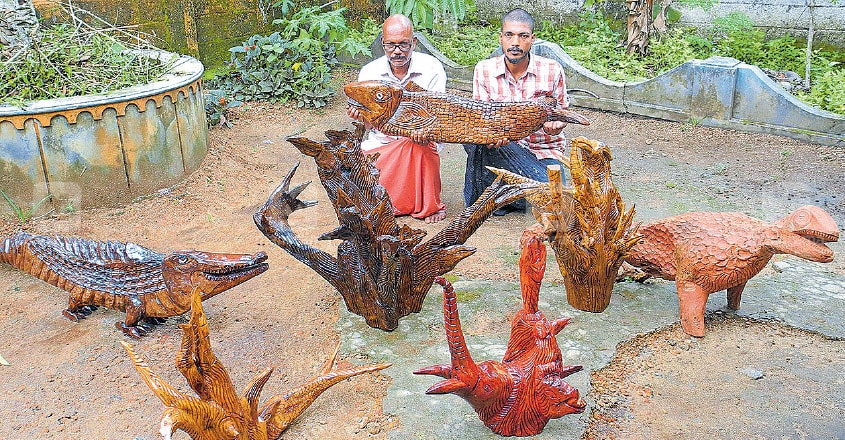 Palode: When the lockdown was imposed in view of the COVID-19 pandemic, Ajesh found that he had no work as a carpenter. However, the resident of Thadathinarikathu House, Vattappankadu in Nandiyode decided to engage in some activity related to his profession. He soon collected roots of trees and turned them into wooden sculptures.
Creations that have come out of Ajesh's workshop during the lockdown so far include peacock, Lord Narasimha, Sri Krishna, crocodile, several other animals, fishes and birds. All these have found buyers.
The good sales have inspired the youth to attempt more pieces of art based on the requirements of customers.