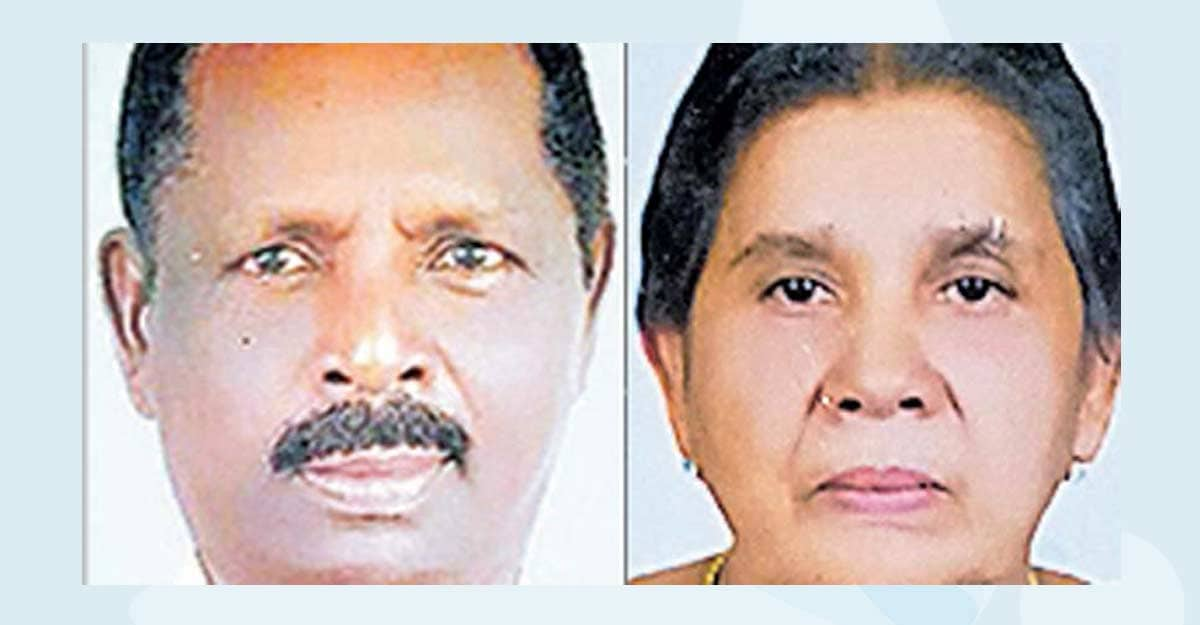 Thiruvananthapuram: A 70-year-old retired assistant sub-inspector killed his wife, also a retired police official, at their home in Vattiyoorkavu, Thozhuvancode, and was then found hanging from a tree nearby. Family problems are said to be the reason for the tragedy.
P Ponnan assaulted his wife K Leela (73) with a wooden block, the police said. She lay in front of the house in a serious condition with injuries on the head and neck. Her children, who found her, took her to the medical college hospital. She, however, died an hour later.
Meanwhile, neighbours found Ponnan dead, hanging from a tree behind his house, Anjali Bhavan.
Ponnan had gone to his brother's house near the medical college on Thursday. After he returned on Friday, he started arguing with his wife, neighbours said.
Leela had retired as sub-inspector of the city's women cell in 2006. Ponnan retired as ASI of Vattiyoorkavu police station in 2009.
The couple were living in two houses located opposite to each other, and used to quarrel over their property, neighbours said.
Leela's post-mortem will be done on Saturday and the body will be given to relatives only after the COVID test results come.
The couple are survived by two daughters, Ponnambilli and Ponnanjali.