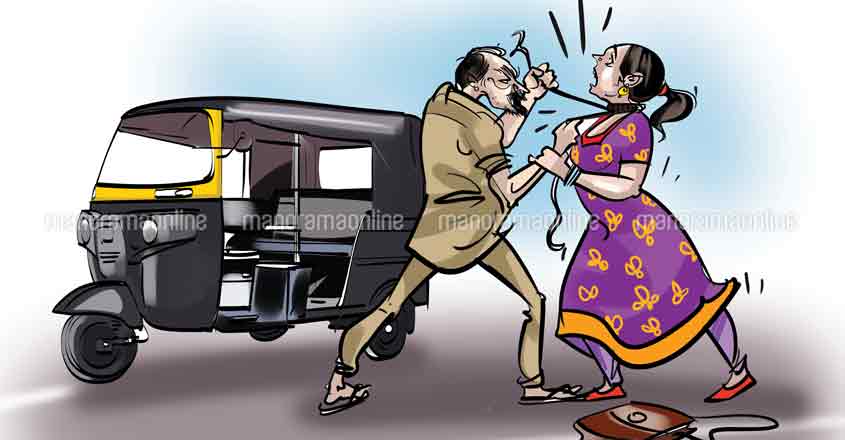 Kozhikode: The police have identified an autorickshaw driver who threw a rope noose around the neck of a woman passenger before snatching her bag containing money and other valuables. A police team led by sub inspectors M K Anil Kumar and M C Harish found the vehicle number from the CCTV visuals recorded in establishments near the spot of the crime.
The assaulted passenger, Divya, 28, has been admitted to a private hospital with injuries on her neck. People returning from a nearby temple rushed Divya to hospital.
Divya, wife of Jayan of 'Triteeyanjanam' in Karat Parambu, Pallikkal Bazaar, had hailed the autorickshaw after she missed a bus to reach the private hospital on the bypass road. She asked the auto driver to take her to Ramanattukara. As the vehicle reached the bypass road, he stopped it on the pretext of an engine trouble. Alighting, he went behind the vehicle and threw a rope around her.
Divya struggled and fell on to the road in her bid to free herself. As people rushed to her help, the driver fled with her bag, which contained Rs 3,000, her ration card, birth certificates of her children, and Aadhar, Pan, ATM and health insurance cards.