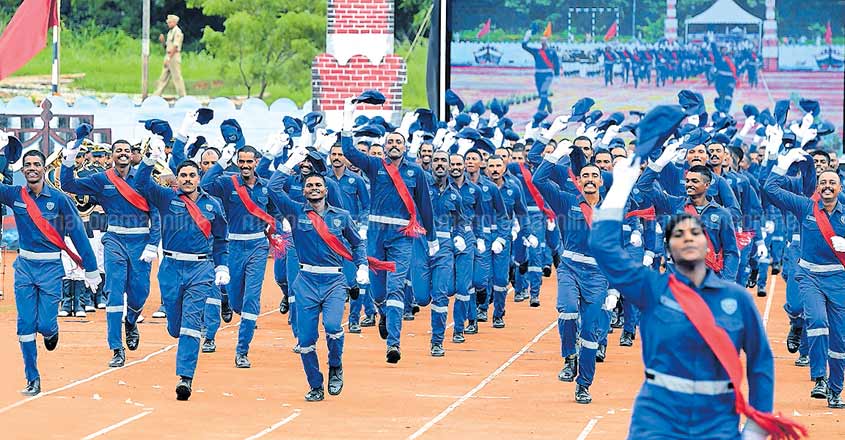 Thrissur: The fisher folk who were involved in the glorious rescue mission during the worst floods of the century witnessed by Kerala last year have been rewarded by the state government by appointing 177 of them as Coastal Police Wardens. "This is recognizing the bravery and big heart they displayed during the tragedy," said Chief Minister Pinarayi Vijayan while receiving the salute at the passing out parade of the wardens at Police Academy, Ramavarma Puram in Thrissur.
"Even though the appointment is on contract for one year, the coastal wardens need not be concerned. Even after the appointment of 177 wardens, there are 23 vacancies," said the Chief Minister.
As many as 177 fisher folk were selected as Coastal Police Wardens and given training at the academy. After the training, K Sudend of Kannur was chosen as best outdoor cadet as well as all-rounder. Meanwhile, G Sheeba of Thiruvananthapuram and William Charmes of Kannur won the prize for the best indoor cadets.
Among those who took part in the passing out parade included Agriculture Minister V S Sunil Kumar, DGP Loknath Behera, ADGP Padmakumar, Police Academy Director B Sandhya, DIG (Training) Anoop Kuruvila John, Commissioner Yathish Chandra and assistant directors Uma Behera, Reji Jacob and K K Aji.