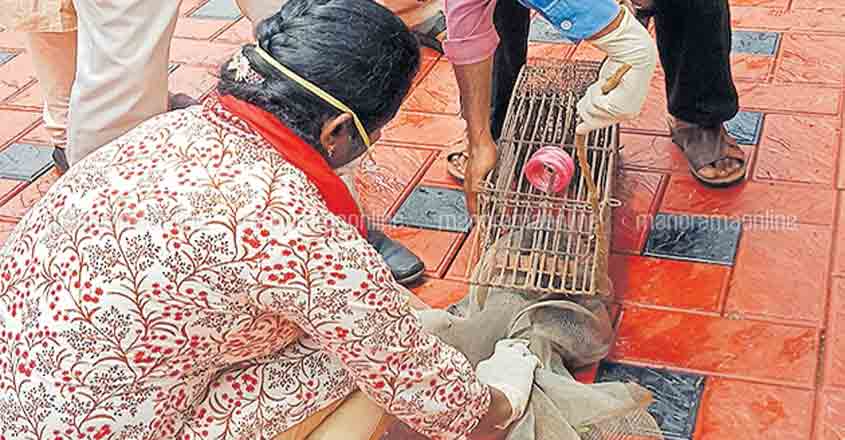 Wadakkancherry: Infectious diseases spread between animals and humans are on the rise and people in tropical Kerala are especially wary of them after Nipah fever was reported in the state in consecutive years. People of Thekkumkara panchayat near here in Thrissur district heaved a sigh of relief as health officials confirmed that the canine distemper virus (CDV) that struck toddy cats (Asian Palm Civet) here is not spread from animals to humans.
District Medical Officer Dr K J Reena said that the virus would not spread to other animals and humans, and there was no cause for concern whatsoever. However, she added that more toddy cats, a nocturnal mammal, would die in the coming days as the chances of virus spreading were pretty high. The chances of the toddy cats overcoming canine distemper virus is very slim.
The virus was confirmed after an affected toddy cat tested positive and autopsies were conducted on dead ones.
People were on tenterhooks as three toddy cats were found dead in a mana (the traditional house of Kerala Brahmins) near to the Ayyappan Kavu Temple. After the incident came to light, a team of officials from the health, animal husbandry and forest department visited the place on the orders of the Thekkumkara panchayat.
Though canine distemper, as the disease is known, is also found in dogs, other animals and humans cannot contract this disease from dogs, officials of the animal husbandry department stated. The virus spreads among those species of animals which are under the distemper virus attack, and the pet dogs are vaccinated against this disease. The veterinary doctors said that there wasn't any effective treatment to cure the disease.
The team including Dr Reena, Health Department Technical Assistant P K Raju, Mass Media officer Haritha Devi, Veterinary doctors Dr V M Pradeep and K Mithun, District Lab Officer Dr Sunitha and Machad forest range deputy ranger (incharge) P T Ignatius thoroughly examined the area.
Toddy cats are also known as Asian Palm Civet or Common Palm Civet. Its scientific name is Paradoxurus hermaphroditus.
Canine distemper is a contagious and serious disease. It is caused by CDV that attacks the respiratory, gastrointestinal and nervous systems of puppies and dogs.