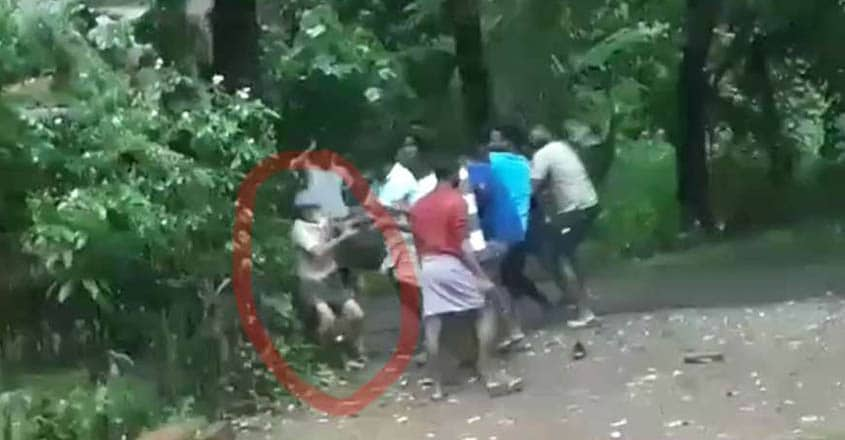 Thrissur: A retired teacher was brutally assaulted by a group of 10 people after he questioned them about his damaged house wall at Elavally in Kerala's Thrissur district.
Sugunan, 78, was admitted to the Medical College Hospital in an unconscious state. He has fractured his arm and suffered serious injuries to the head.
Though the police have received the video of the assault, taken by one of the onlookers, no one has been arrested so far.
Someone had brought down a part of the wall of the Sugunan's property. Sugunan suspected that the some of his neighbors had colluded and knocked down the wall. Sugunan asked about this to some people who were standing next to the wall near the road.
In the video, the gang of 10 people are then seen shouting at Sugunan and some of them start hitting him. They hit him on the head several times. One person is specifically seen hitting the elderly man as he fell on to the ground.