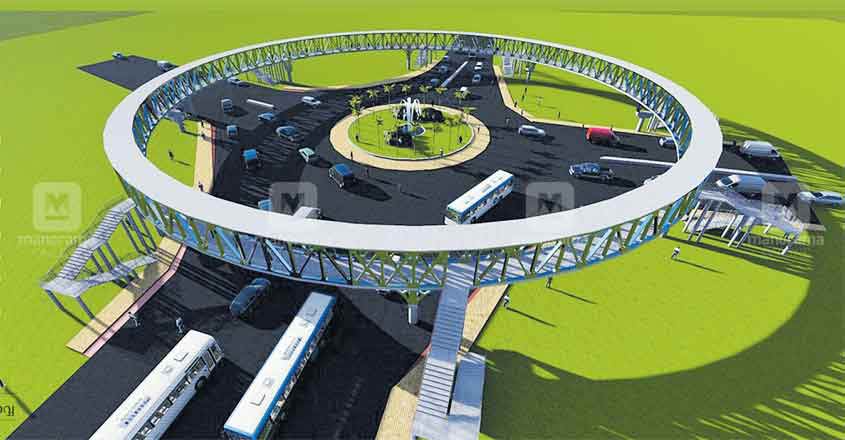 Thrissur: The construction of a skywalk connecting four main centres of the city has started at the Sakthan Market Junction here.
Eight overhead paths arising from near four arterial roads in the city will be connecting the circular skywalk for use by pedestrians. It would be built at a height of 6 m from the road level and the structure would be 3 m wide and a diameter of 280 m.
The work would be carried out under the Union Government's AMRUT scheme at a cost of Rs 5.30 crore. Fifty per cent of project cost will be borne by the central government, 30 per cent by the Kerala Government and remaining 20 per cent by the Thrissur Municipal Corporation.
The Corporation has to shell out close to Rs 1 crore for the skywalk project, which is being executed by contractor Muhammed Bukhari.
The bridge would be made of steel and erected on 16 pillars, said N Rahul, Urban infrastructure expert of the AMRUT project. Apart from Rahul, the state government has appointed two other officials for the project.
As per the contract, the skywalk would be completed in 11 months. A Rs 1 crore foot-over bridge at North Bus Stand and the renovation of Nehru Park in the city are also part of the AMRUT project.
AMRUT, the Atal Mission for Rejuvenation and Urban Transformation, aims at improving infrastructure and other essential public facilities in Indian towns and cities. It was launched in 2015.