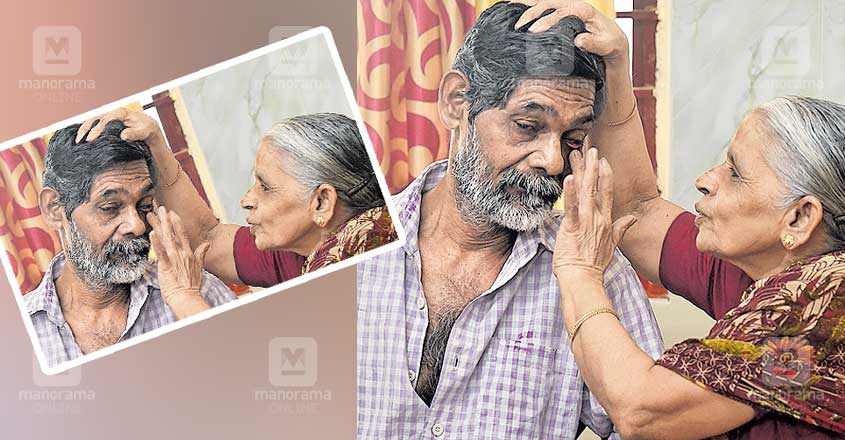 Thrissur: The love story of this sexagenarian couple is something unique and warm. When 67-year-old Kochaniyan Menon and 66-year-old P V Lakshmi Ammal, both inmates of an old-age home here, tie the knot on December 30, it is a realization of a sweet romantic journey.
Ammal's husband G K Krishna Iyer aka Swamy, who was a busy chef, died about 22 years ago and in his death bed asked his long-time Friday man Kochaniyan to take care of Ammal after his death. After Swamy's death, Ammal moved to an old-age home run by the city corporation at Ramavarmapuram near here, and Kochaniyan's vocation as a cook took him to various places. But for one reason or the other, both Kochaniyan, hailing from Irinjalakuda, and Ammal did not express their love for each other.
Meanwhile, Kochaniyan suffered a stroke in Guruvayur and a voluntary organization based in Wayanad took him under its wings. There, Kochaniyan revealed to its officers his great fondness for Ammal.
Later, Kochaniyan was shifted to an old-age home of the Social Justice Department where Ammal was currently staying. Ammal decided to be by the side of Kochaniyan whose one hand and leg were paralyzed. Fortunately, Kochaniyan has regained partial mobility of his limbs following medical treatment.
The managing committee of the old-age home decided to solemnize the marriage of Kochaniyan and Ammal on December 30, and this year happens to be Ammal's 50th wedding anniversary of her first marriage.
"Love should be expressed. He is not keeping good health and if I am not standing by him right now, then when," asks Ammal.