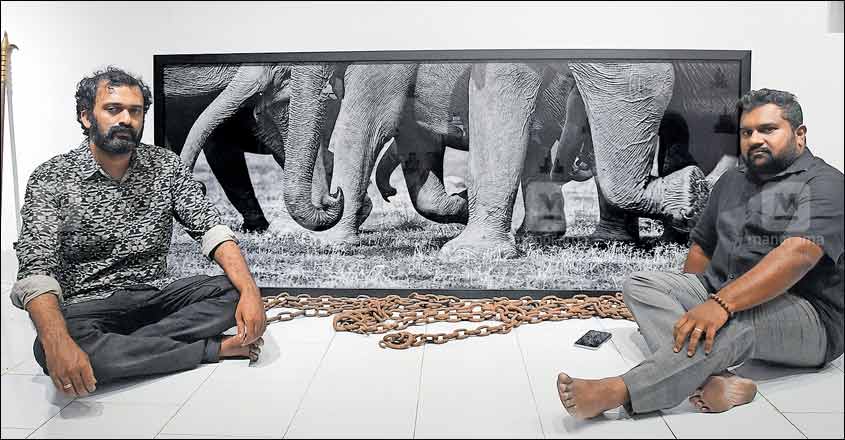 Thrissur: A novel art exhibition which is on here brings out the vicissitudes in the life of an elephant.
The photo-painting exhibition begins with a close-up shot of the elephant's skin that has been visualised using clothes, and it ends with the mighty elephant becoming a slave before the man's greed and ego.
Wildlife photographers Praveen Mohandas and Sreejith Rajeev are behind the event named 'KARI' which means both 'black' and 'elephant' in Malayalam.
The exhibits are categorised under the themes of 'body, remembrance and fate'.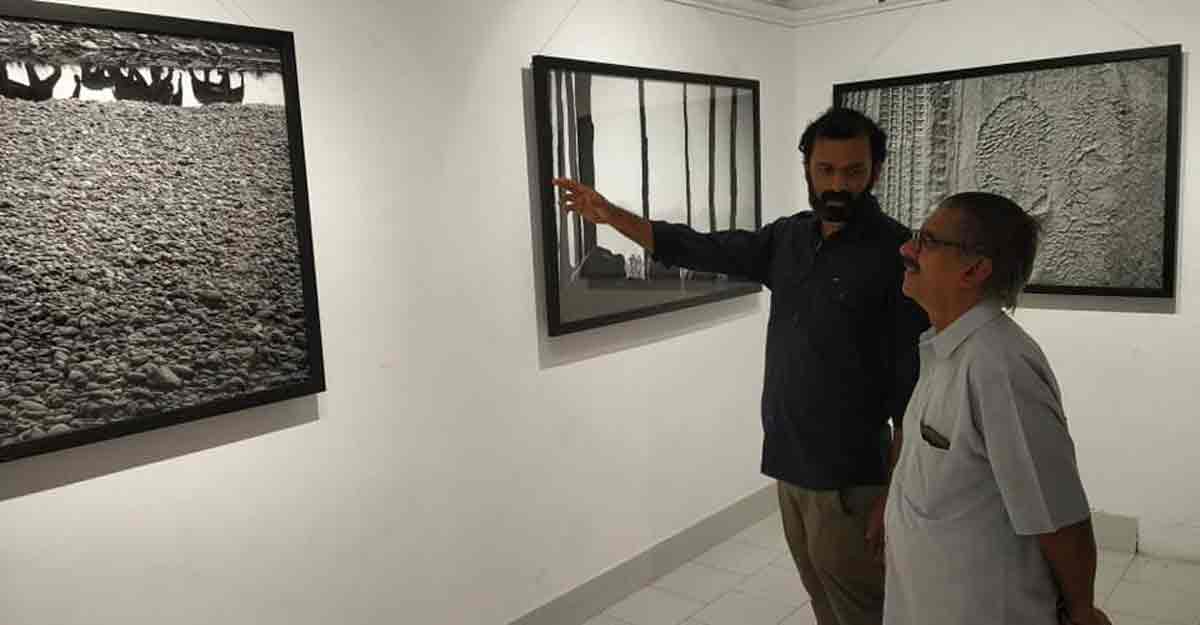 Images displayed under the category of 'body' conceptualises the elephant's size, individuality and survival instincts. Childhood, motherhood, family and individual ties form the basis for 'remembrance' images. Figures under 'fate' symbolically depicts disastrous human interference in nature and its effects on the elephant herd.
A native of Peramangalam in the district, Praveen is an architect. He has been active in the field of wildlife photography for 20 years.
Sreejith is an IT professional from Chembukavu in the district. He has drawn 11 distinct images of elephants using charcoal.
The exhibition, which is on at the Lalitha Kala Akademi Art Gallery in Thrissur town, will conclude on December 24, Tuesday.