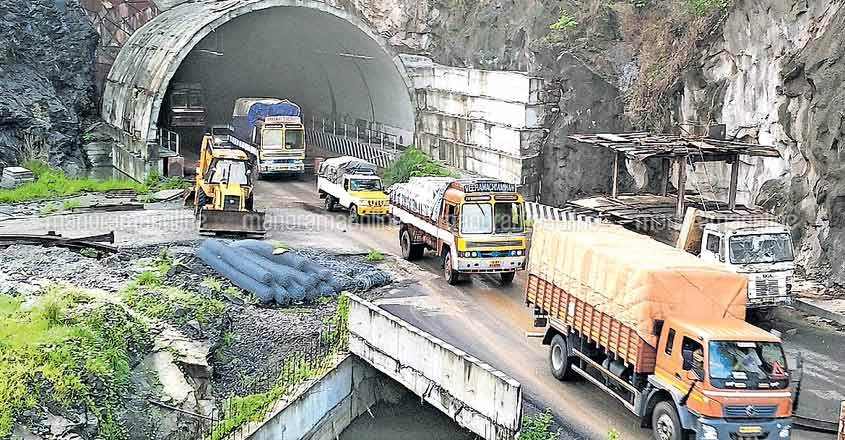 Thrissur: Traffic will be regulated in a staggered manner near the under-construction Kuthiran tunnel from later this month. Only one-lane traffic will be allowed from January 27 to February 10 and from February 27 to March 10.
The traffic curb has been announced to facilitate the laying of underground cables of the Power Grid Corporation.
All vehicles will be allowed to move only in a single lane alternately in both directions. The district administration will also impose further restrictions on vehicular movement in case of major traffic congestion.
Lorries will be allowed on the stretch only from 5 pm to 6 am during the days of traffic restrictions. However, there will be no curbs on KSRTC and private buses during the period.
The Kuthiran stretch is one of the major traffic bottlenecks and accident spots on the dense Thrissur-Palakkad course of the National Highway 544.
The decision on imposing the regulations was taken at the meeting of top officials of Palakkad and Thrissur district convened by Thrissur district collector S Shanawaz.
Tough, there have been demands to temporarily open the tunnel to avoid vehicular congestion while traversing the area, the authorities have rejected the plea. The National Highways Authority of India made it clear that the tunnel could not be opened even temporarily unless a safety certificate was issued after a proper inspection.
The meeting was attended among others by City Police Commissioner R Aditya.