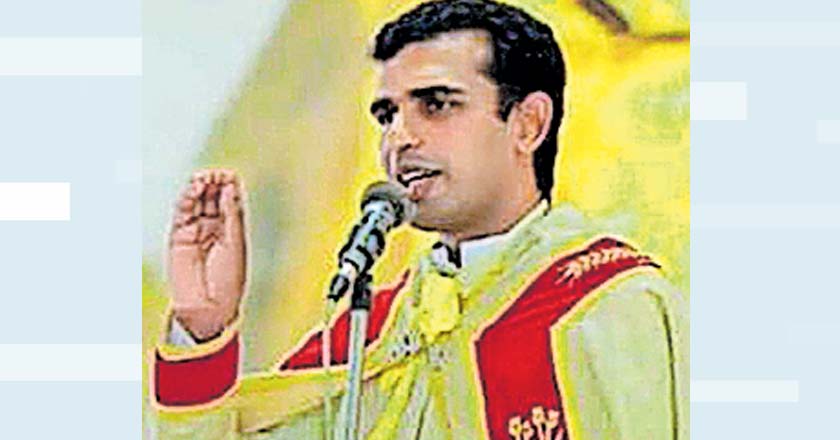 Mala, Thrissur: Jesus washed his disciples' feet at the Last Supper. This simple act conveys to the faithful to be humble and cleanse their sins. Taking this to heart, a priest at the St Mary's Church at Thumbarassery at Mala in Kerala's Thrissur district pardoned a parishioner for his sin by washing his feet during the Sunday service. After the latter had manhandled the priest over a trivial issue, the church committee had ordered him to apologise during the Holy Mass on Sunday.  
The committee had set the condition that the police case against the offender would not be withdrawn if he didn't apologise. 
The 'accused' did turn up on Sunday to apologise. And dramatic scenes ensued. During the Mass, Priest Fr Naveen Ukken called him towards the altar.
Fr Naveen told the believers, who had assembled at the church, "He followed the committee's decision and came to the church. That's praiseworthy."
The priests then took a bowl of water, made the person sit and washed his feet and kissed the leg.
The priest also said, "Brother, I do not hold any grudge against you."
"He came to apologise. But I wish he should not be made to do so. If you support this, please stand up and applaud. Or else, we could go ahead with the decision to make him apologise," Fr Naveen said.
Soon after the priest uttered the kind words, the believers stood up and applauded this gesture.
Fr Naveen had taken the elderly for a picnic the other day. One of the believers at the parish had manhandled the priest, alleging that their return had been delayed.