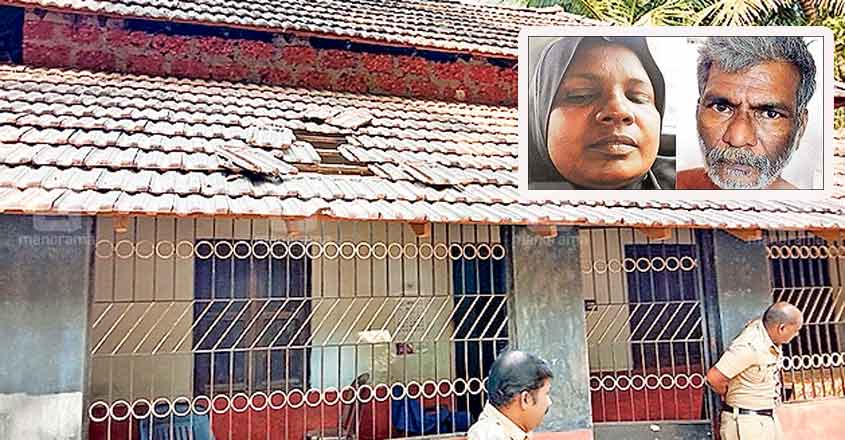 Punnayurkulam: A 49-year-old woman was killed by her husband, who broke into the house through the tiled roof at Cherai near Punnayurkulam in Kerala's Thrissur district. The police have arrested the husband, Yusuf.
The victim Suleikha had twice filed a police complaint against her husband over domestic feud.
The incident happened between 7am and 8am on Sunday. Suleikha stayed with her mother Khadeeja at the house.
Khadeeja got out of the house by 7am to sweep the courtyard. As she was wary of the threat posed by Yusuf, Khadeefa had locked the grill gate of the front verandah from outside. However, the front door was left open.
During this time, Yusuf was hiding on the house premises, armed with a knife, the police said.
After Khadeeja had swept the courtyard, she went to the backside of the house. Yusuf then got on top of the roof, removed the tiles and lowered himself on to the veranda. He entered the house through the front door and slit Suleikha's throat.
Mansoor, Mirshad and Minnath are their children, while Rubeena, Khadeeja and Faizal are the children-in-law.