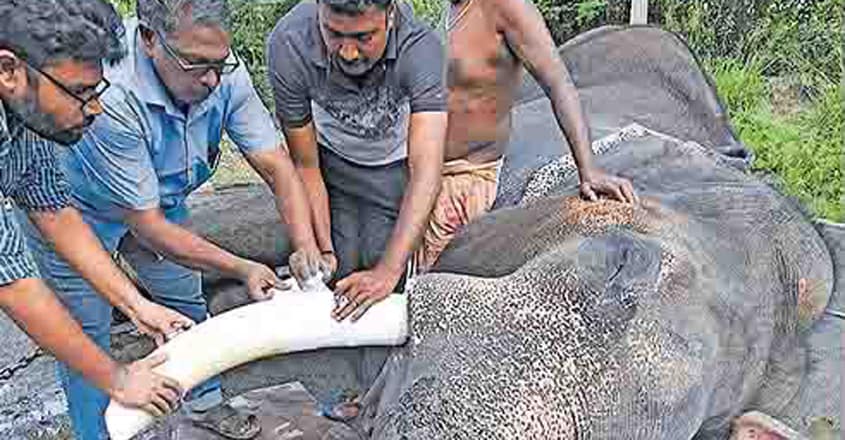 Thrissur: A root canal treatment was performed on an elephant in Thrissur after it was found to be in pain due to an injury to its tusk.
The elephant named Shankarakulangara Udayan had suffered the injury to his tusk years ago and flesh had grown through the wound. This has been rectified in the treatment led by DR P B Giridas along with the help of dentist C K Jerish, a native of Kozhikode.
DR P B Giridas said that this could be the first root canal treatment for an elephant in the state.
As per the records, the elephant is 50 years old. It was brought to Kerala from Mysuru during the 1990s.
Even before the Devaswom bought the elephant, the tusk had been damaged. The pain aggravated about two years ago and it was found that flesh was growing from the injured part of the tusk. 
Dr Giridas removed the flesh, that weighed around 0.5kg, six months ago. However, one month ago, the flesh was found to be growing again in this cavity. Thus, it was decided to fill the cavity in the tusk using medicines.
Udayan lied down patiently for two hours during the treatment. His mahout Rajan Mukoottuthara also helped in the procedure.