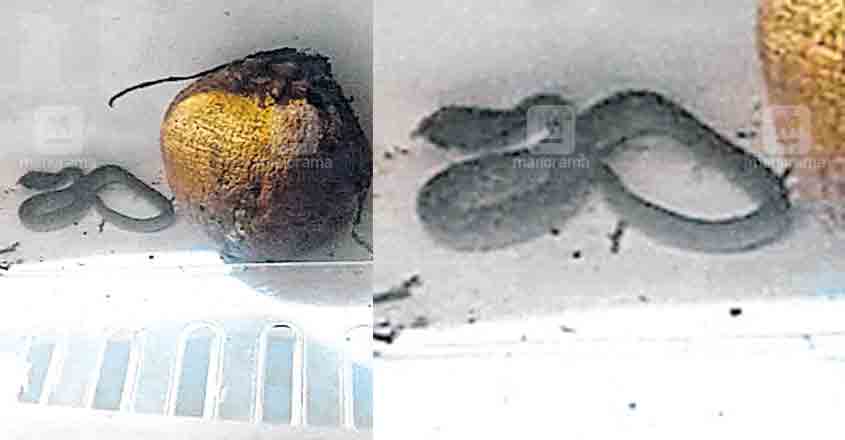 Anthikkad (Thrissur): Reptiles like snakes often seek the comfort of houses to escape the heat outdoors during summer. However, a housewife here was shocked to find a cobra that had found its way into the refrigerator to keep itself cool.
The incident took place at the house of Viyyathu Sunil Kumar at Al Centre. Sunil's wife Vani was taking vegetables from a tray in the fridge when she saw the tail of the snake moving. A closer look revealed a cobra coiled on the tray.
Vani immediately scooped the snake out of the fridge and later threw it outside the house. However, the cobra quickly slithered away to a pond nearby.
The children in the house often open the fridge to drink water and it is believed that the snake might have crept in at that time.