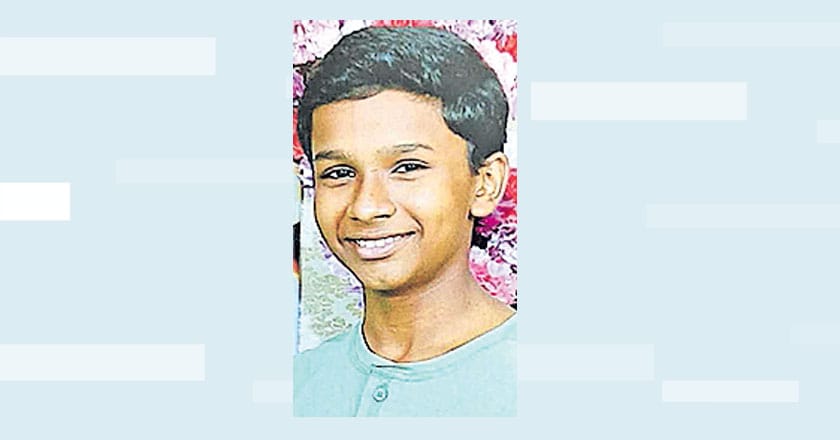 Iravimangalam, Thrissur: A 15-year-old boy was killed in a freak accident after the rope of a boxing punchbag entangled around his neck.
The victim is Sreedevan, a class-9 student at the Salsabeel Green School at Kiraloor in Thrissur. He is the son of Harikumar, the grandson of renowned poet Changampuzha Krishna Pillai.
The boy had been staying with his maternal grandparents at Eravimangalam as his school was shut over COVID-19 lockdown. The accident happened when he was practising on the punchbag kept on the top floor of the house. Only the grandparents were at the house during this while. They came to know of the accident much later.
His father Harikumar is a faculty member of the School of Letters at the Mahatma Gandhi University, while his mother Shimi is employed wit the Women and Child Welfare Department.
The police shifted the body to the mortuary. The funeral will be held later.