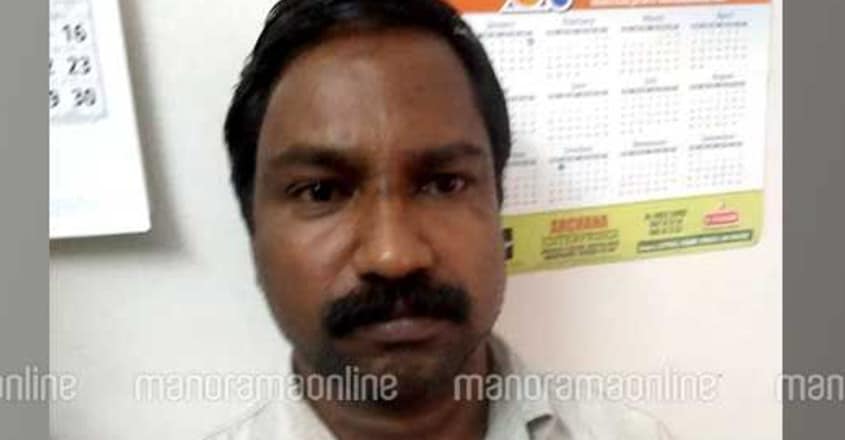 Makkiyad, Wayanad: The police team, which cracked the three-month-old case related to the murder of a newly wed couple at Vellamunda, near here, was able to solve as many as 27 theft cases while extracting information during the course of criminal investigation.
At least 16 people were also arrested for their alleged involvement in those cases.
On Tuesday, the police recorded the arrest of Vishwanathan, 42, of Kalngottummal at Maruthorayil, near Kavilumpara in Kozhikode district, in connection with the murder of Ummar, 27, of Purinhivazhayil at Panthrandam mile, near Vellamunda, and his wife Fathima, 19, on July 6.
A special squad headed by Mananthavady DySP K M Devasia had been formed to investigate the sensational murder-cum-robbery case. As the perpetrator of the crime left no visible clue, the investigators, based on the circumstantial evidence, had concluded that the murder was the fallout of a robbery bid gone wrong.
The team rounded up over 700 habitual offenders who were involved in various crimes, including theft, robbery and assault, in Wayanad and Kozhikode districts over the past few years. The police cross-checked the fingerprints lifted from the spot and interrogated them, leading to the cracking of twenty-seven theft and robbery cases that had remained unsolved.
Vishwanathan, who confessed to the crime, revealed to the police that he had gone to the couple's house on the night of July 5 with an intention of burglary. The victims were sleeping in their bedroom when he entered the house through the backdoor. While trying to snatch the gold chain of Fathima, Ummer woke up and grabbed the intruder before shouting for help. The accused hit him with an iron rod, resulting in his death. When Fathima woke up, he attacked her too.
After confirming that both of them had died, Vishwanathan robbed the gold ornaments and mobile phone of the woman and sprinkled chilli powder inside the room and on the house premises with an intention to destroy evidence.
He returned to Kuttiadi, his native place, the same night and sold the ornaments, weighing around eight sovereigns, to a local goldsmith, and cleared his debts with that money. The police recovered the ornaments during the investigation.
The iron rod used for committing the crime was also recovered from a private plantation near the couple's house.
Vishwanathan has several cases of theft, sexual assault and cheating pending against him at police stations in Chokli, Thottipalam, and Kuttiadi. He had also undergone imprisonment in the past, the police said.
Read more: Latest Wayanad news