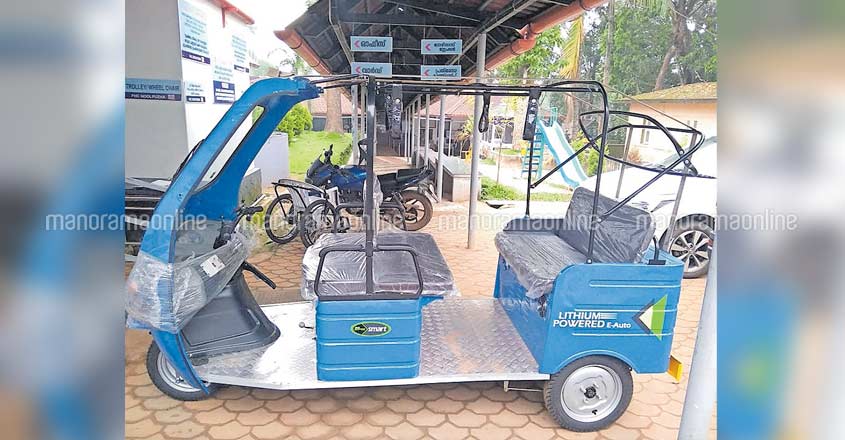 Bathery: The underprivileged and the elderly at Noolpuzha in Kerala's Wayanad district won't have any trouble in commuting to their family health centre hereafter. 
People who come to the hospital but do not have the resources to hire a vehicle to return home or those who have difficulty in walking back to the bus stop can now take advantage of a free electric autorickshaw service launched at the Noolpuzha Family Health Centre.
The project, which has come as a great help for the elderly and the disabled is being carried out under the leadership of medical officer Dr Dahar Muhammad. The new service is the cynosure of all eyes at the Health Centre that had been once recognised as the best primary health centre in the country.
The rickshaw, which runs on battery, was brought to the hospital earlier this week. It could perhaps be the first autorickshaw that runs on battery in the entire district.
On a full charge, the auto will have a range of 85 km. The hospital spent Rs 2 lakh to buy the vehicle made by Kinetic. The fund was approved by the Noolpuzha village panchayat for the hospital. The body works of the auto is yet to be completed.
The elderly who come to buy medicines will be dropped till the bus stop or till their home if their house is within 5 km, Dr Dahar said.
During emergencies, the auto will also be used to bring patients from their home to the hospital.