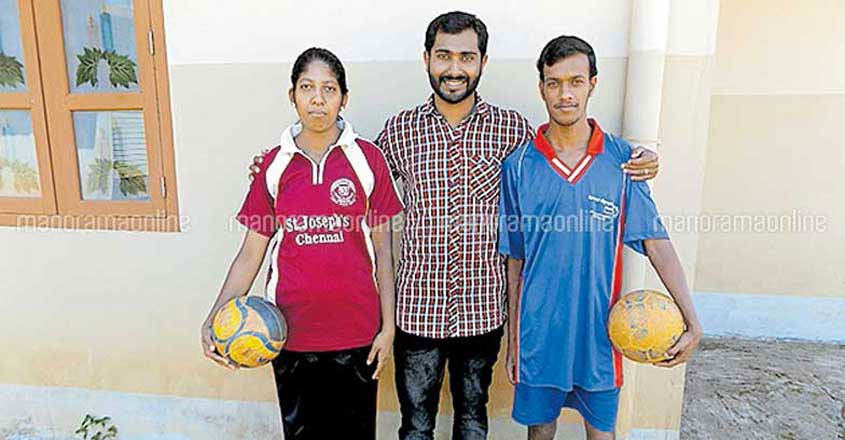 Mananthavady: P V Ponnu and Vimal Jose, students of Fr Tezza Special School, Mananthavady have reached Abu Dhabi to participate in the Special Olympics World Games 2019. There are 27 members from Kerala in the Indian team competing for honours at the event, which is being held from March 14 to 21.
Both Ponnu and Vimal are members of the national volleyball team.
Ponnu was the captain of the Kerala team that won the gold medal at the National Special Olympics held in Rajasthan in 2016. A member of the tribal community, Ponnu is now one of the main pillars of the Indian team.
Meanwhile, Vimal is one of the strongest players in the Indian women's volleyball team competing at the Special Olympics World Games.
Ponnu and Vimal are being trained for the last four years by Jobin Joseph, a teacher at Fr Tezza School.
As many as 7,500 athletes from 190 nations are participating in the 15th edition of the Special Olympics World Summer Games being held at Abu Dhabi, making it the largest sports and humanitarian event in the world.
Special Olympics Bharat, which is accredited by Special Olympics International to conduct events in India, is fielding a contingent comprising 284 athletes and 71 coaches. This is the ninth time India will take part in the event.
Since 1987 to 2015, 743 athletes from India have participated in the Special Olympics Summer Games. They have won 286 gold, 304 silver and 378 bronze medals to an overall tally of 968.