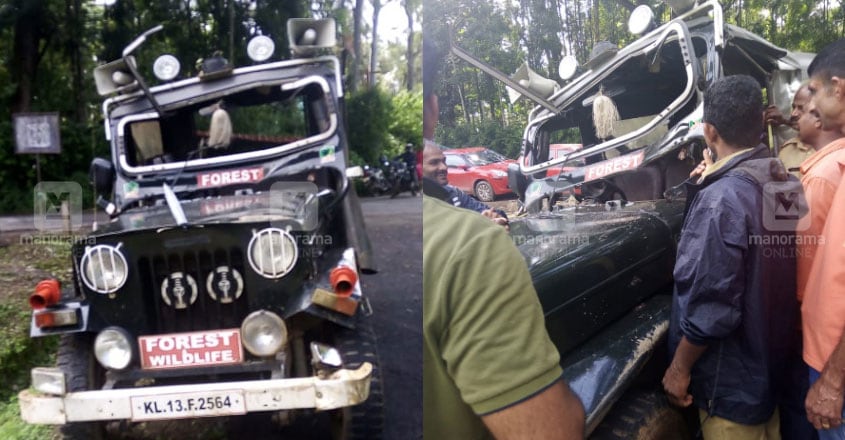 Panamaram: Three personnel of the wildlife department were injured while trying to chase away wild elephants that entered human settlement areas at Panamaram in Kerala's Wayanad district. A rogue tusker also destroyed a jeep of the wildlife department.
The injured are forest officer of the Chethalayam range K K Chandran (32), jeep driver Manual Puthanpura (44) and watcher Rajesh (36). The injured were admitted to the Community Health Centre at Pulpally.
The incident happened after a herd of elephants from the Pathiri section of the forest settled down at the farmlands at East Pariyaram. The attack happened when the guards tried to chase away two elephants from the area by 12 noon. One of the tuskers crossed the Neervaram River and entered the Punjavayal-Dasanakara Road.
The foresters tried to block the elephant with a jeep as it charged towards people and students. Irked by this, the tusker then attacked the jeep and tried to topple it. The personnel inside the jeep than ran for their lives. They suffered injuries during the escape bid.