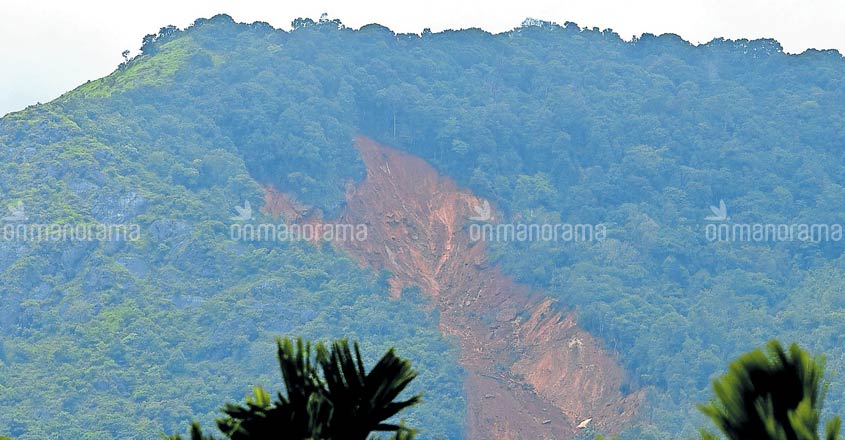 Pozhuthana, Wayanad: Even as search and relief operations are on at areas ravaged by landslide in Kerala's Wayanad district, a barrier lake formed atop a hill called Kurichyarmala is posing danger. Around 100 families nearby were moved to safer places on Monday as locals are wary of living in an area prone to landslide.
Landslides had occurred in areas ner Kurichyarmala, one of the highest hills in Wayanad a few days ago. The place is 4km off Aarammile near Pozhuthana on the Vythiri-Tharuvana road.

The large barrier lake was found during an inspection held jointly by the Soil Conservation Directorate and the Forest Department yesterday. ( A barrier lake, also called landslide dam, is formed naturally as water is dammed by debris flows.)

A large fissure extending from the hill has extended dangerously close to this lake. This cleavage is about 60 metre long and 10m deep.

If rain triggers another landslide, the water, rocks and trees collected in this lake could cause huge destruction. Further cracking of the hill fissure during another round of rain too could pose danger.
Moreover, people at Melmuri, Puthiyaroad, were moved as a precautionary measure even though rain has subsided. As a precaution the relief camp functioning at the Government LP School at Valiyapara was moved to a house at Chathoth due to landslide concerns.