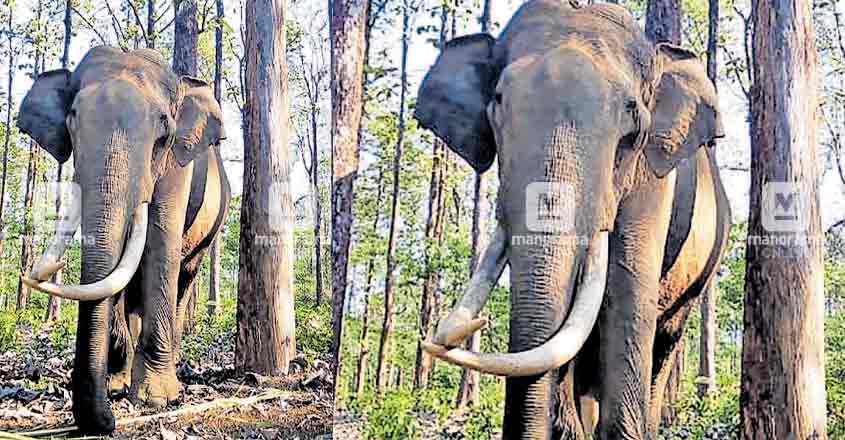 Pulpally: People living on the forest fringes have always lost sleep over marauding elephants raiding crops and attacking them. But this is quite unheard of and unique: an entire region mourning the untimely death of a wild jumbo.
A pall of gloom descended on many villages in Wayanad district as their beloved wild elephant, Maniyan, was found gored to death at Kurichyadu range near here the other day. The 40-year-old pachyderm was killed by another wild elephant. The tusker had fatal injuries on his head and body, said the forest guards.
The local residents said that they heard the elephant trumpeting in distress early in the morning.
The wild tusker's liver and respiratory tract were also shattered, said Veterinary doctor Arun Zacharia who did the autopsy.
As the carcass was found near human settlements, the post-mortem was conducted after taking the body 3kms inside the forest.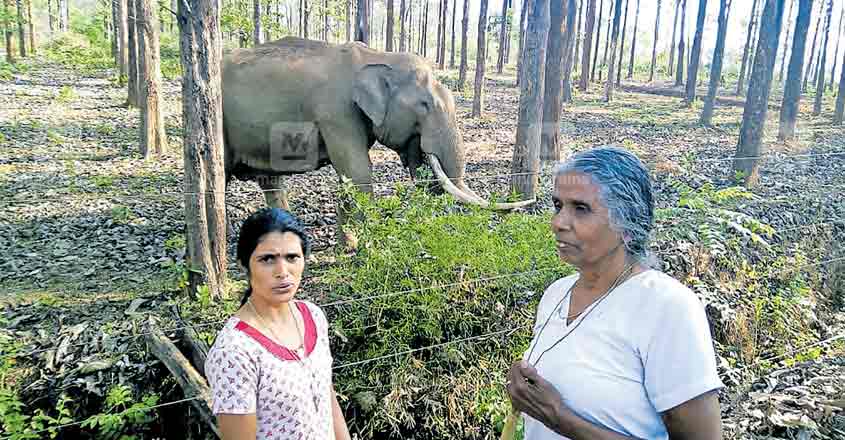 Maniyan, who remained a constant presence in the Wayanad Wildlife Sanctuary for the past two decades, was tranquillized five times since 2008 to undergo treatment for various injuries. Dr Zahcaria, who had earlier treated the pachyderm, vouched for the fact that Maniyan was a rare wild elephant. The wild tusker stayed calm whenever an injection was administered or disinfectant was applied on the wounds.
Part of their lives
Maniyan used to roam near human habitats in Irulum, Chethalayam, Vadakanad, Kuppadi and Muthanga, and the villagers used to cherish his presence. The wild tusker, who used to reach Battery and Irulum quite regularly, never attacked anyone or destroyed crops.
Images and videos of villagers feeding Maniyan with fruits are doing the rounds on social media. The children were also fond of the pachyderm as he used to visit their playground very often. Travellers on the Battery-Pulpally route used to stop by to take a snap with the gentle giant.
Maniyan used to return to forest after staying overnight at the Irulum market feeding only on salt and banana skins. The gentle tusker was also a protector to tribal people who started to stay in huts, as a mark of protest, in Irulum forest.
Maniyan roamed on the forest fringes fearing attack by other wild elephants. He was attacked many times by other jumbos and had sustained injuries in his legs and tail.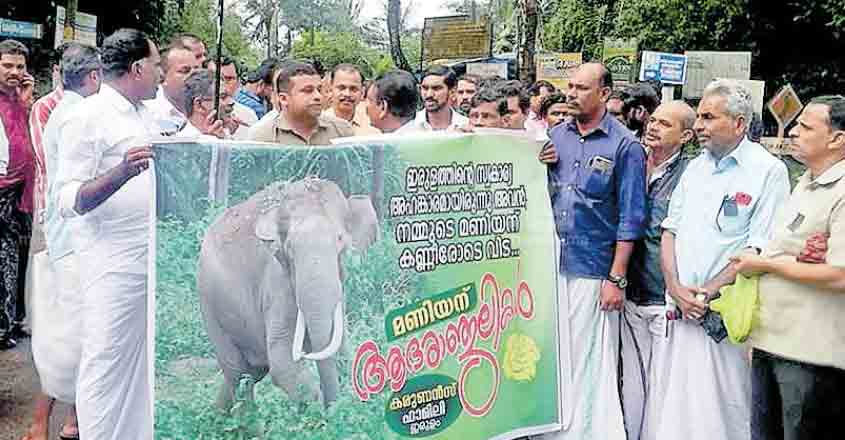 Maniyan's long tusks, which crossed at the tips, made it difficult to manoeuvre the trunk and defend him. As the wild tusker was an epitome of tranquillity, he had to face the wrath of other jumbos in the forest. Even during the fatal attack by the wild elephant, Maniyan never retaliated.
Villagers pay tribute
The villagers took a silent march in memory of their beloved tusker at Irulum. They fondly remembered the gentle giant was a protector for them at a meeting convened to pay tributes to Maniyan. A meeting convened to mourn the death of Maniyan. A demand to build a memorial for Maniyan was also raised in the meeting.