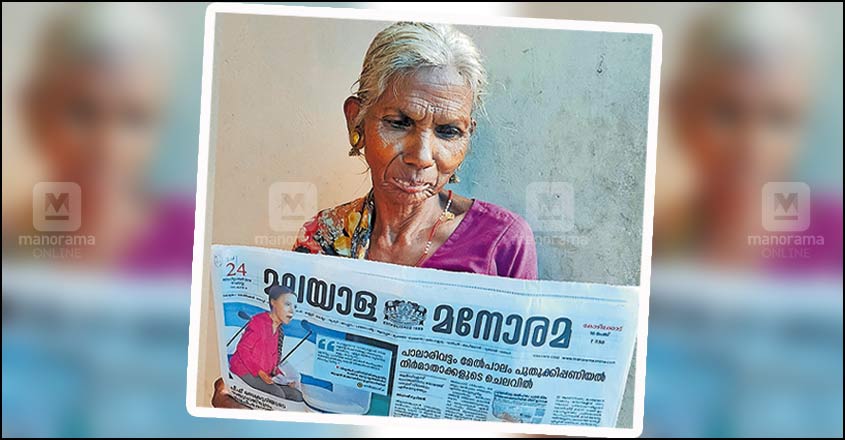 Mananthavady: Kembiyamma, 85, is celebrating her success in the literacy exam. A resident of Padachykkunnu colony in Manathavady, she is the oldest candidate to clear the exam, which was attempted by 3,090 people all over Kerala.
However, Kembiyamma is yet to fully come to terms with her achievement. Advanced age, poor eyesight and other physical ailments bother her. Even amid such adversities, Kembiyamma wants to continue her studies. "Though my eyesight is not as good as before, making reading and writing difficult, I learnt many new things at the classes conducted by the Kerala Literacy Mission," she said.
The literacy classes were held at Padachykkunnu Colony as part of the second phase of the special programme organized for tribal folk. The literacy 'prerak' was P Sunitha and there were 30 students. All the candidates cleared the exam.
Kembiyamma, who was married to the late Velli, had never gone to school. Both her children are married and settled. But physical ailments prevent the elderly woman from earning a livelihood. "I cannot go for even works related to the Employment Guarantee Scheme. Now my small income comes from collecting areca nuts lying on the ground and selling them. Even though I wish to travel to Tirunelly for traditional healing, there is no money," she explains her plight.