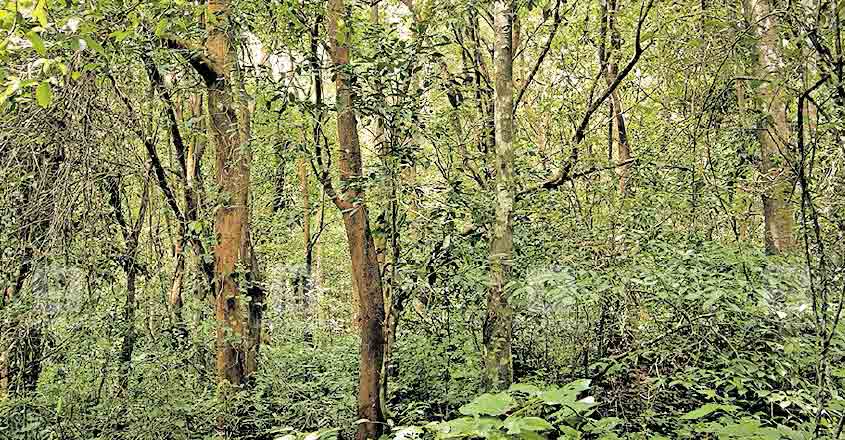 Mananthavady: The Mananthavady municipality would organise a human chain to protest the Kerala Forest Department's move to raze a pristine forest region at the Begur range of the North Wayanad Forest Division and plant teak trees instead.
The human chain would be formed from Ondayangadi to Kattikulam 54 on October 17. The decision was taken at the meet chaired by municipal chairperson V R Praveej.
The proposed region for the monoculture cultivation had been razed to plant teak trees several decades ago. However, the area naturally became a forest with the wilderness claiming the plantation. Now the authorities plan to clear-fell the natural forest area and plant teak trees again.
Protests swirl

The move has met with protests from several quarters. The DYFI block committee has demanded that the Forest Department back off from its plan to cut down the forest area. "This is a blatant violation of the government's policy, " it was pointed out during the DYFI meet. K R Jithin, Ajith Varghese, Sujith C Jose, V B Bibeesh, K Vipin and Rysheed spoke at the meet.

Farmers' outfit too protests

Farmers' outfit Kattikulam Village committee said it would prevent the move to cut down the trees at the RF 58 plantation at Ondayangadi. The outfit asserted that it would not allow the department's plan to be implemented.

Currently, the 32 hectares of land has only 2,230 teak trees. However, with more than 5,000 other variety of trees, plants and rare medicinal shrubs, the area has turned into a biodiversity hotspot. The outfit has decided to spearhead the agitations against the move.
T N Shivadasan chaired the meet, while T C Joseph and C K Shankaran and C K Purushottaman also spoke.