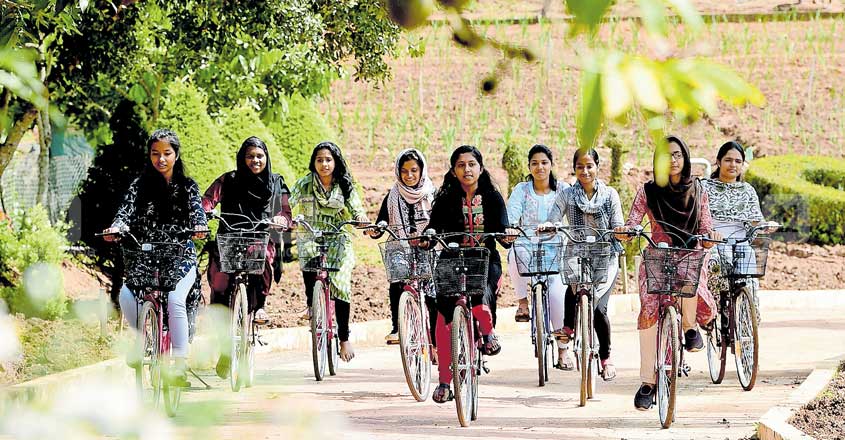 Kalpetta: Cycling is good for your health and the environment. Despite being a pollution-free mode of transport, cycling is yet to catch up in India as a mass activity or as a healthy lifestyle option. With the climate crises looming large, the clamour to use clean energy to help reduce carbon emission is only getting louder. What better way to reduce carbon footprint than using cycles, and the people of Wayanad district in Kerala are just doing that.
This district tucked away on the Western Ghats is gearing up to become the first carbon neutral district in the country as the local people prefer bicycles to motor vehicles while travelling short distance.
And the girl students of Agricultural College at Ambalavayal are a step ahead in treading the cycle route. These students are pedaling with the aim to cut pollution and save fossil fuel.
Twenty-five bicycles were given to the students, with the help of the Agriculture University, to travel between college and hostel. Apart from cutting carbon emission, this daily routine will be a good physical exercise for the students.
The aim of this endeavour is to make students realise the importance of protecting nature and work on that front. There is a sense of satisfaction while cycling, say students.
State ministers Thomas Isaac and V S Sunil Kumar distributed the bicycles at a function at the college the other day.