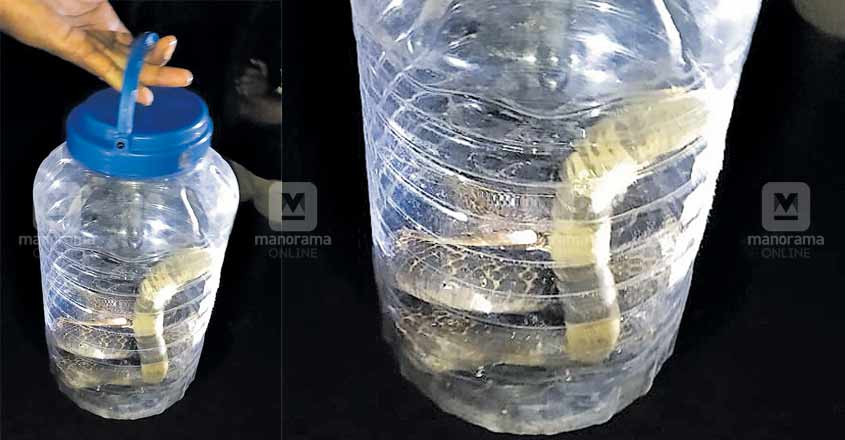 Sultan Bathery: In a strange development a family in Wayanad was forced to move out of their house after poisonous snakes in large number appeared inside. Thayyil Sunitha, staying at 'Fairland', near the Taluk Hospital here in Kerala's Wayanad district has been living in the house along with her two children, Pavan and Nandana. The family has been encountering the snakes regularly for the past three years.
Pavan is a plus-two student and Nandana is in plus-one. Sunitha's husband Asokan had died in an accident eight months ago.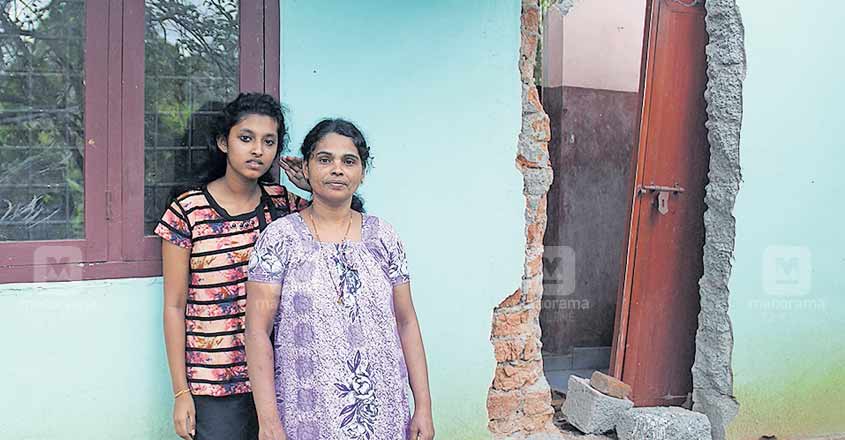 In the first incident, a krait, seen in the kitchen three years ago was trapped by Asokan in a plastic cover and was released in the forest. Four months later, another krait arrived. After that, venomous snakes of various kinds kept coming to the house.
Sunitha remembers capturing at least 15 snakes. One of the most daring catch was that of a krait by Nandana. She had found the snake trying to get into a crevice on the floor of the verandah. Losing no time, the girl pulled snake by its tail and put it in a plastic jar all by herself.
After abandoning their house, which stands on a 4.5 cents plot, Sunitha and children are now living at her sister's house. Sunitha ekes out a living by working at an eatery owned by her brother and cannot afford to take a house on rent.
However, no snake was harmed by Sunitha or her kin, nor did anyone there suffer a snake bite. Interestingly, none of the neighbouring houses witnesses any threat from snakes.
Now homeless, Sunitha and children need the support of kind-hearted people to build another roof over their heads. A team led by Bathery Municipal chairman T N Sabu visited Sunitha's house and advised the family against living in the snake-infested house and that the municipality would take all measures to allot them another dwelling.