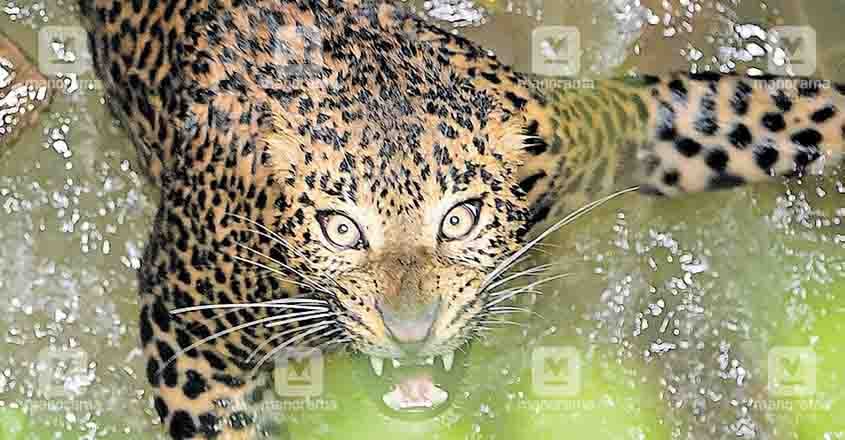 Vythiri (Wayanad): In a tense operation lasting for over four hours, forest guards here captured a leopard that had fallen into well on a private property. The animal has been shifted to the Wildlife Rescue Centre at Lakkidi where it has been kept under observation as it was tranquilised before being caught.
The leopard was captured on Friday with the help of Forest Veterinary surgeon Dr Arun Scaria who led the team which administered the tranquilliser dart.
The leopard, which is nearly three years of age, is believed to have ventured into the human settlements in search of prey. It reportedly fell into the well on the property of Gopi located at Vattavayal in Vythiri at around 12:30 am on Friday.
The residents came to know about the incident after they heard a loud sound from the well. They did not venture out to ascertain what had happened as the place was a transit area for wild elephants and assumed one had fallen.
Some local people spotted the leopard in the well after they made an inspection of the area at around 6.30 a.m. Soon they informed the forest office at Kalpetta and its personnel arrived within one hour. It was after a four-hour-long operation involving the forest officials and the Rapid Action Force that the leopard was captured by around 11.30 a.m.
The leopard had to be tranquilised after all other methods to extricate it turned futile. The rescue operations were also hindered by the large crowd who came to the site after the word spread.