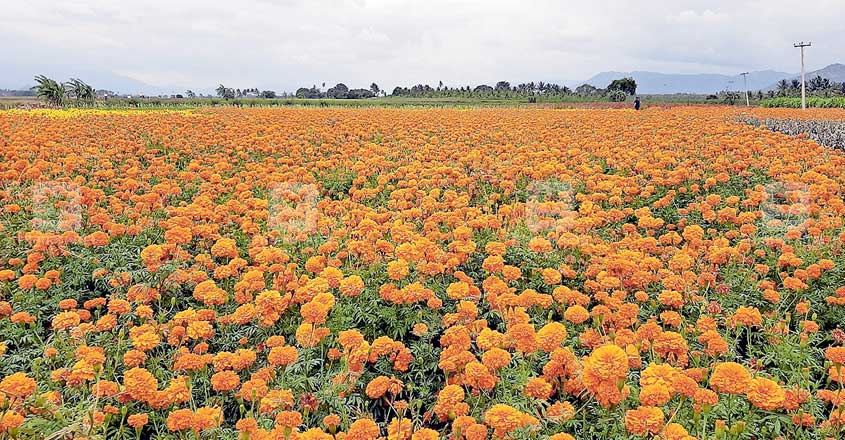 Ambalavayal: Floriculture is set to get a boost in Kerala's Wayanad district. With the Department of Agriculture Development setting aside Rs 40 lakh to establish flower villages, Wayanad may become the floriculture hub of Kerala.
The sanctioned amount will be utilised to purchase planting materials, bio-fertilizers and to put in place poly houses and irrigation facilities. The Regional Agriculture Research Centre here will provide the planting materials.
Close to 100 farmers in the district, which lies snugly on the Western Ghats, will be roped in for floriculture in the first phase and more farmers will be part of the project after reviewing the performance of the initial phase.
The department has initiated steps to cultivate flowers that have demand both in international and domestic markets. The prospects of floriculture and the marketability of flowers in the district will also be gauged in the first phase and farmers' meetings are being held to assess the ground reality.
The farmers of Sultan Bathery and Panamaram areas will be given preference to be part of the project's first phase as they have ample experience in floriculture.
Kerala Agriculture Minister V S Sunil Kumar had earlier announced that an amount of Rs 3.13 crore had been earmarked for establishing flower villages in districts such as Malappuram and Wayanad.
This venture will be made possible by forming farmers' clusters, each having nearly 50 members who are willing to take up flower cultivation in villages. Forty clusters will be set up in Wayanad district and 60 in Malappuram district.
Only flowers that can be cultivated in the prevailing climatic conditions and those that have good marketability will be grown.