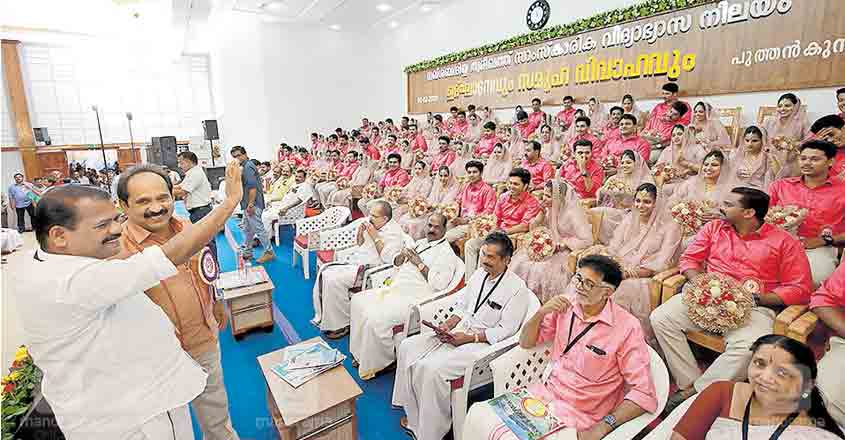 Sultan Bathery: As many as 94 couples tied the knot at a mass wedding organized by Nakhshabandhiya Thwareekath central committee here in Wayanad district in Kerala. Scores of people attended the event that was conducted as part of inaugurating the new cultural and educational centre the other day.
The function helped to cut cost and human effort and bring bridegrooms and brides from all walks of life under one roof. Many marriages, which were to be solemnized on various days, were conducted on the same day through this mass wedding function.
The couples from Wayanad, Malappuram and Kozhikode districts were part of this social wedding.
The Nakhshabandhiya Thwareekath central committee had earlier conducted 17 mass weddings in various parts of Malappuram and Kozhikode districts in which nearly 974 people were married off.
The marriages were solemnized under the aegis of BC Abdul Rehman. The reception function for the couples was inaugurated by I C Balakrishnan MLA. The new centre was opened by committee patron P V Shahul Hameed.