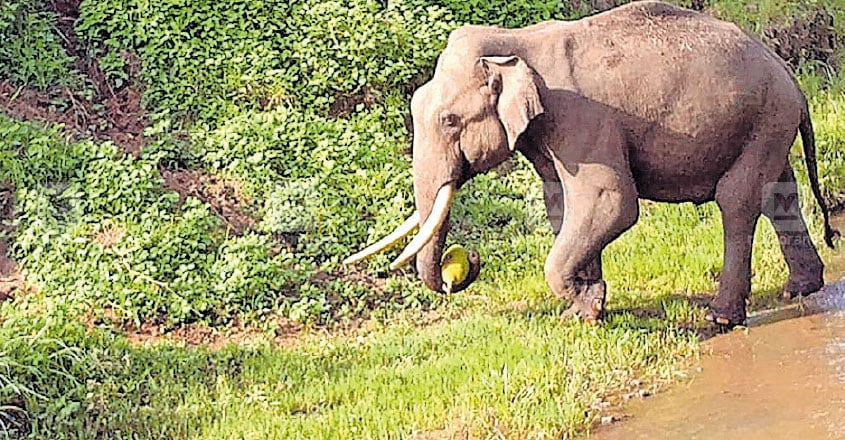 Pulpally: People living along the forest fringes in Wayanad are wary of the jackfruit. Herds of wild elephants are frequently entering human habitation areas to feed on jackfruits.
Farmers at Madappally Kunnu have been forced to throw away hordes of jackfruit in a bid to keep the elephants at bay.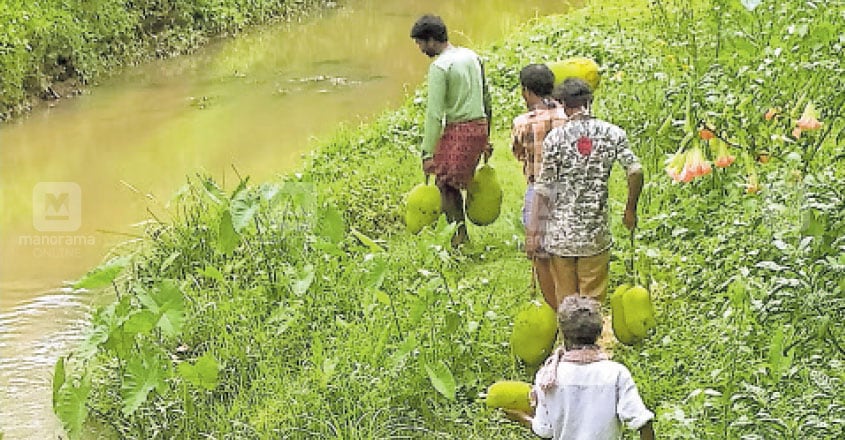 The elephants even destroyed the fence to get to the fruits. The distinctive, strong odour of jackfruits were luring in the jumbos even from far off areas. The elephants trample on agricultural fields, destroying the crops. If the fruits are high upon the branches, the tuskers even bring down the trees to get to the fruit.
People with jackfruit trees at their premises are living in fear. As soon as the tree bears the fruit, the farmers are forced to pluck it.
Scores of jackfruits were dumped along the riverside the other day. Even as farmers looked on, a wild elephant came to the riverside, picked up a jackfruit and returned to the forest.