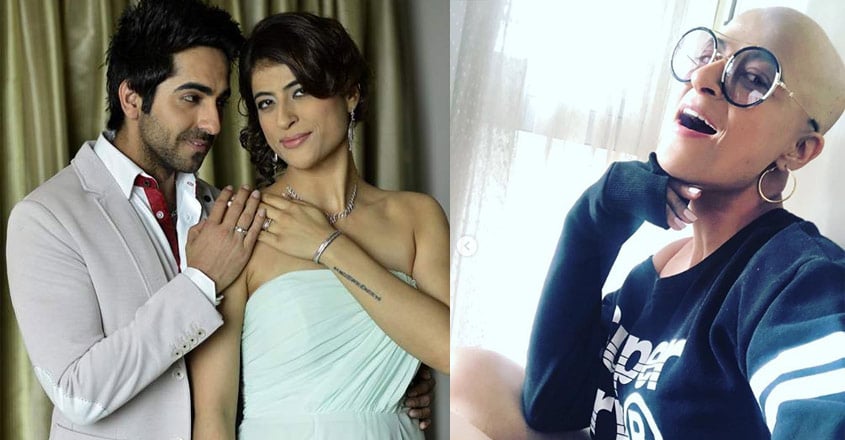 Although it's been an amazing time for actor Ayushmann Khurrana on his professional front, it seems things are not really well on his personal life. His wife and filmmaker Tahira Kashyap has been diagnosed with breast cancer. Following her last chemo session, she has shaved her head.
Sharing a selfie in a T-shirt and big sunglasses,Tahira explained that she decided to shave her head after hair extensions got too irritating for her to manage.
"Hello world! That's a new me with the old self! Was getting tired of the extensions, so this is how it is and it's so liberating in every sense of the word, so much so that I don't have to duck the shower while bathing or while picking up the soap! I never thought I would go bald, was stretching my time with the good ol' cap for too long. But this feels so good #breastcancerawareness #baldisbeautiful #selflovenomatterwhat," she captioned.
Ayushmann re-tweeted Tahira's photograph and called her a "hottie".
Earlier, in an interview, Ayushmann had talked about his wife who said: "I am glad I have a partner like Tahira who is very brave, strong, who is an inspiration. I have started seeing life through a different prism. I was giving her my time, of course. In the morning I was promoting my films, in the nights I was with her in the hospital... It is not easy."
The actor who has two children with Tahira -- Virajveer and Varushka.