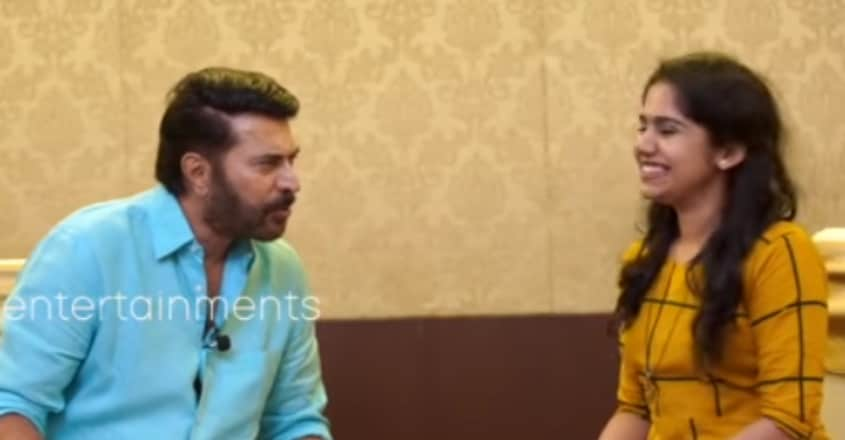 Actor Mammootty is known for his short-temper inside and outside Malayalam movie industry. But his jovial self is also equally popular - many actors, including first-timers, would vouch for it.
Newbies in the industry can be heard saying 'even though we have heard Mammootty would be strict and short-tempered, working with him was so comfortable. He helped us a lot'.
A video that has hit the internet backs this claim and it is side-splittingly funny.
In the video Mammootty can be seen giving a prep talk to an anxious reporter who came to interview him prior to the release of 'Madhuraraja'.

Bridging the gap between them, Mammootty asks the girl about the rosary bracelet she was wearing. And then her name.

Still sensing tension in her, Mammootty, in all smiles, taps the girl's hands and tells her not to worry and that he won't eat her.

The video has gone viral and netizens are hailing the ace actor for behaving so humbly with the girl.