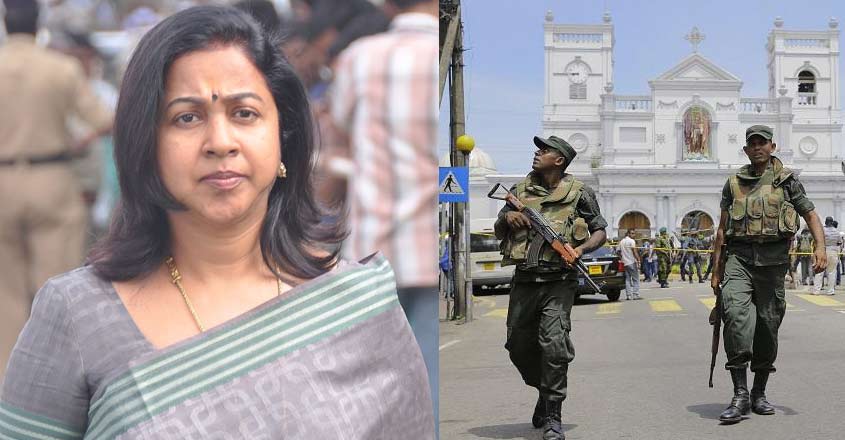 Noted Indian Tamil actress Radikaa Sarathkumar had a narrow escape when she left one of the three hotels in the Sri Lankan capital just before it was bombed on Sunday.
Radikaa tweeted that she was staying at the Cinnamon Grand, located near the official residence of the Sri Lankan Prime Minister.
"OMG bomb blasts in SL, God be with all. I just left Cinnamon Grand hotel and it has been bombed. Can't believe this. Shocking," she tweeted.
"The dastardly act of terror unleashed in Colombo is condemnable, our heart goes out to innocent lives lost in the attack," her husband and actor-politician R. Sarathkumar tweeted.
At least 290 people were killed and 500 injured when suicide bombings struck luxury hotels and churches across Sri Lanka, mainly in Colombo, on Easter Sunday in the island's bloodiest day since the civil war ended a decade ago.
No group has claimed responsibility for Sunday's attacks.
Daughter of actor and comedian M.R. Radha (Mohan Rajagopala Radhakrishnan Naidu), Radhikaa was born in Sri Lanka. Veteran actress Nirousha is her sister.