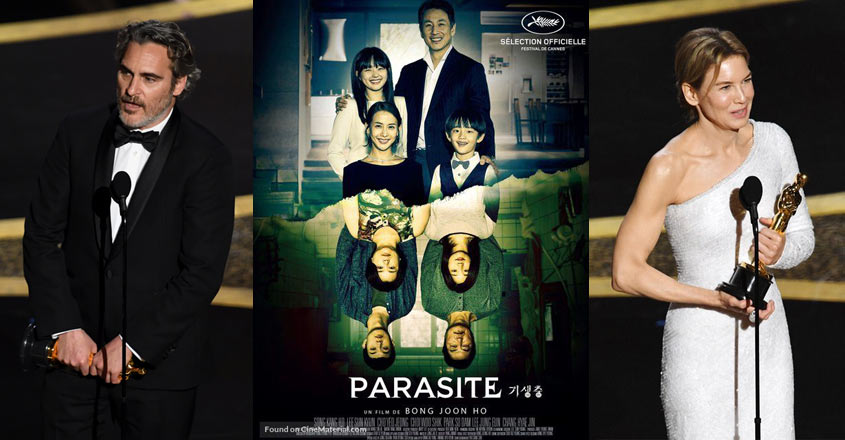 Los Angeles: The 92nd Academy Awards came to an end in Los Angeles, honouring the best films of 2019. Parasite, director Bong Joon Ho's twisted satire on class divide, leap-frogged through 92 years of Oscars history to become the first non-English and South Korean film ever to win the best picture award. The film collected four awards and was the talk of the night.
Here are the complete list of winners:
> Best Picture - Parasite
Parasite made history, winning Best Picture. Bong Joon Ho's South Korean thriller Parasite, thus becomes the first non-English language film to win best picture.
> Best Actress - Renee Zellweger
Renee Zellweger wins the Best Actress award for her performance as Judy Garland, in the biopic Judy.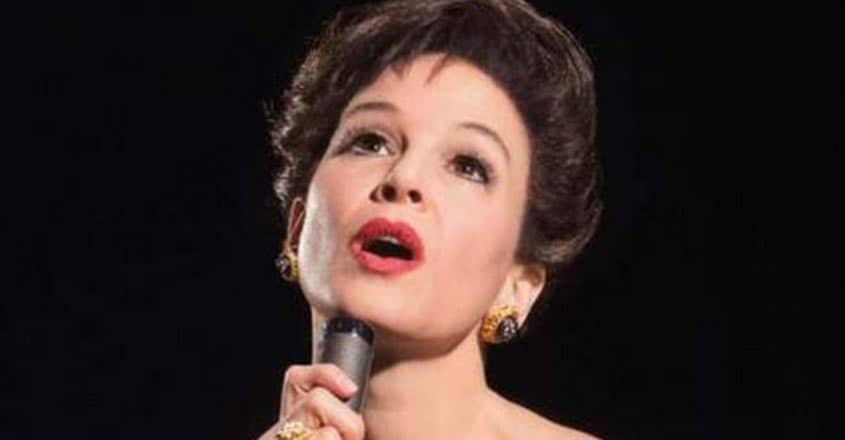 > Best Actor - Joker
Joaquin Phoenix won the Best Actor Oscar, for his performance as Arthur Fleck in Joker.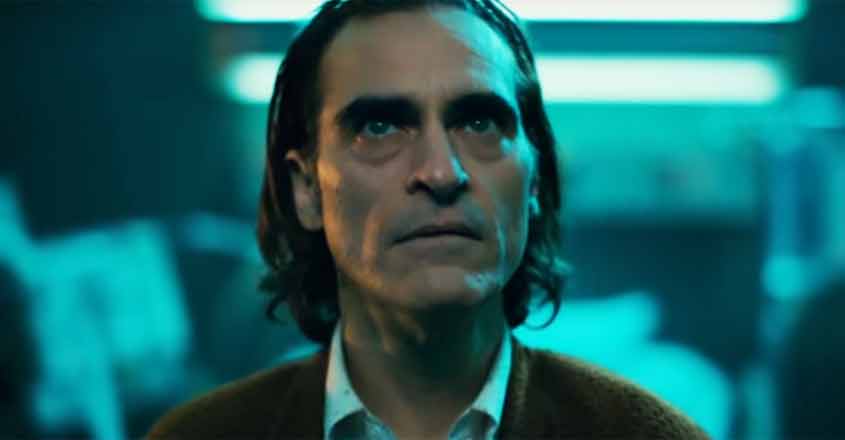 > Best Director - Parasite
Bong Joon-ho wins the Best Director award for Parasite. Parasite now ties with Ford v Ferrari and Once Upon a Time with three Oscars. In his speech, Bong thanked Quentin Tarantino for championing him, and Martin Scorsese for inspiring him.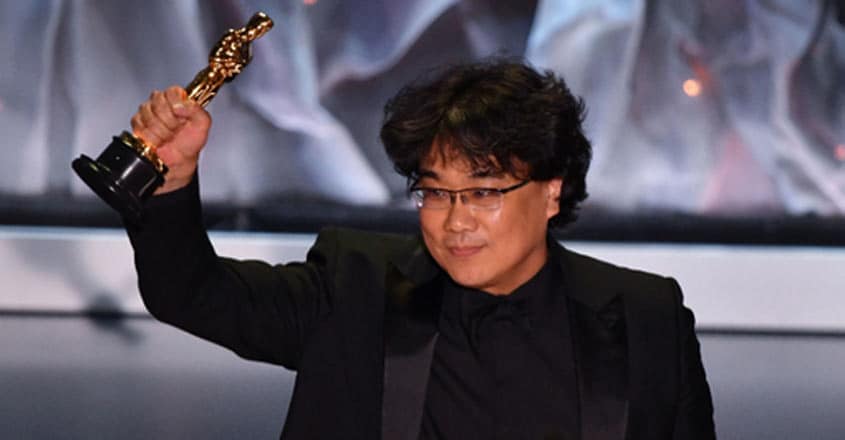 > Best Original Song - Rocketman
Elton John wins his second Oscar, for the original son (I'm Gonna) Love Me Again, from Rocketman, a biopic on his life. John previously won for Can You Feel the Love Tonight, from The Lion King. This is his longtime collaborator Bernie Taupin's first Oscar.
> Best Original Score - Joker
Joker picks up its first Oscar. Hildur Guðnadóttir wins for Best Original Score Academy Award. Her score was played on set to help Joaquin Phoenix get into character.
> Best International Feature - Parasite
Bong Joon-ho picked up his second Oscar for Parasite. The film became first South Korean film to be nominated and win the award. Bong received a standing ovation.
> Best Makeup and Hairstyling - Bombshell
Ray Romano dropped an F-bomb while announcing Bombshell as the winner. Kazu Hiro, Anne Morgan, and Vivian Baker are the winners.
> Best Visual Effects - 1917
Guillaume Rocheron, Greg Butler, and Dominic Tuohy win 1917's third Oscar of the show, for Best Visual Effects. 
> Best Film Editing - Ford v Ferrari
Andrew Buckland and Michael McCusker pick up Ford v Ferrari's second Oscar.
> Best Cinematography - 1917
Roger Deakins wins his, and 1917's second Oscar. Deakins previously won for Blade Runner 2049, after 14 nominations.
> Best Sound Editing - Ford v Ferrari
Donald Sylvester wins the Oscar for Best Sound Editing, for Ford v Ferrari.
> Best Sound Mixing - 1917
Mark Taylor and Stuart Wilson pick up 1917's first Oscar, for Best Sound Mixing.
> Best Supporting Actress - Laura Dern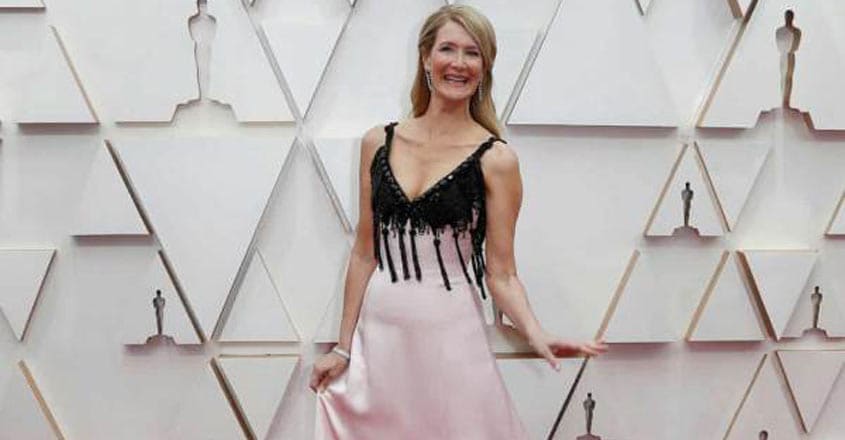 Laura Dern, thanked her parents after sweeping an Oscar for her performance in Marriage Story. She has already won the SAG, the Golden Globe and the BAFTA. This is the first Oscar and third nomination for Dern. 
> Best Documentary Feature - American Factory
Steven Bognar, Julia Reichert and Jeff Reichert win the Academy Award for Best Documentary Feature for American Factory, produced by Barack and Michelle Obama's company.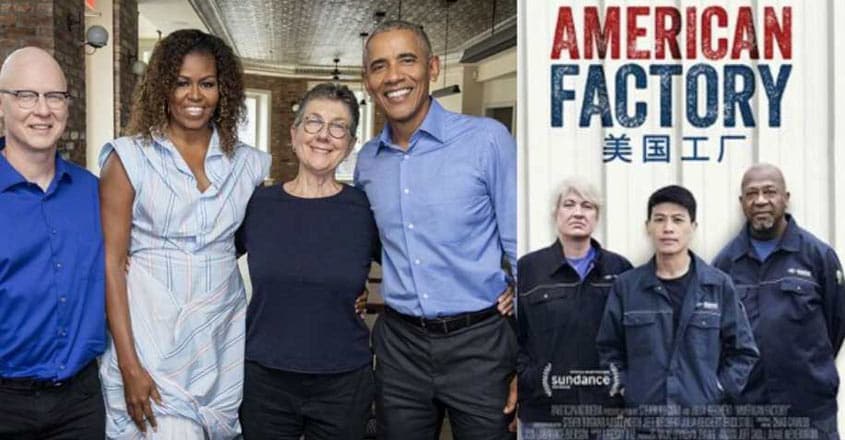 > Best Documentary Short - Learning to skateboard in a warzone
Carol Dysinger and Elena Andreicheva won the Oscar for Best Documentary Short Subject, for Learning to Skateboard in a Warzone (If You're a Girl).
> Best Costume Design - Little Women
Jacqueline Durran wins for Little Women. Durran won an Academy Award for her work on Anna Karenina (2012), and has been nominated seven times for the award.
> Best Production Design - Once Upon a Time in Hollywood
Barbara Ling and Nancy Haigh win Oscars for their work on Quentin Tarantino's Once Upon a Time in Hollywood.
> Best Live Action Short Film - The Neighbors' Window
Director Marshall Curry wins his first Oscar after three previous nominations.
> Best Adapted Screenplay - Jojo Rabbit
Taika Waititi wins his first Oscar, for writing the political satire, Jojo Rabbit. The film is based on Christine Leunens's book Caging Skies.
> Best Original Screenplay - Parasite
Bong Joon-ho and Han Jin-won win the Oscar for Best Original Screenplay for Parasite, in the first upset of the evening.
> Best Animated Feature - Toy Story 4
Toy Story 4 becomes the latest Pixar film to win the Oscar for Best Animated Film. Toy Story 3 also won the Academy Award for Best Animated Feature.
> Best Animated Short - Hair Love
> Best Supporting Actor - Brad Pitt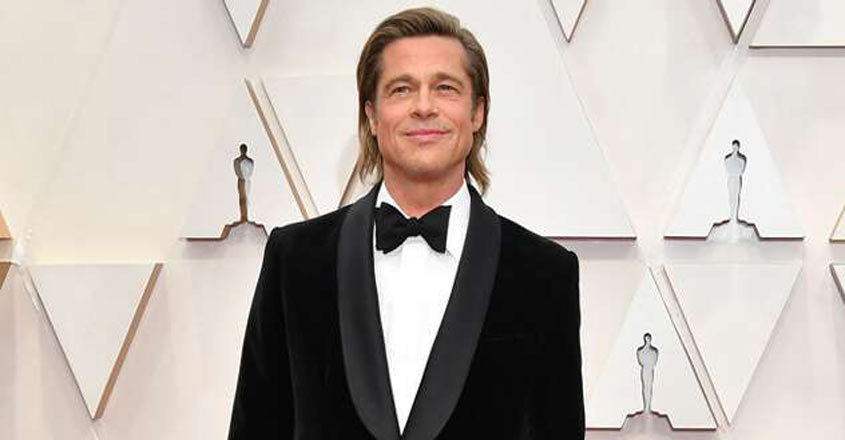 Brad Pitt wins the Best Supporting Actor Oscar for his performance in Once Upon a Time in Hollywood. "This is for my kids," Pitt said in his acceptance speech, also thanking director Quentin Tarantino and his co-star, Leonardo DiCaprio.
The Oscars kicked off in Hollywood Sunday with a musical medley by Janelle Monae and Billy Porter including dancing Jokers and the Mister Rogers theme song in a nod to the biopic A Beautiful Day in the Neighborhood. The ceremony also included a tribute to late basketball star Kobe Bryant and his 13-year-old daughter Gianna, who both died in a helicopter crash in January.
Sandra Oh, James Corden, Maya Rudolph, Timothee Chalamet and Regina King are among the scheduled presenters. Janelle Monae, Elton John, Idina Menzel and Billie Eilish will take the stage to perform. The show was host-free for a second year in a row.