You must have watched and enjoyed films like Best Actor, 1983, ABCD and Daddy Cool. But you may not be aware of that one link that was common to all these flicks; all of which fared pretty well at the box office in recent years. Scroll down the title cards, and one name stands out. That of Bipin Chandran, who has been a key-player for the success of half a dozen movies.
Bipin, a school teacher by profession, who has either co-authored or penned dialogues for some half-a-dozen films including the hits mentioned, has two major projects this year. While he is done with the script of Prithviraj-starrer Pavada for which the camera will start rolling next week, he will be contributing dialogues to Siddhique-Lal combo's Dileep-starrer King Liar which will start next month.
In a freewheeling chat with Onmanorama, Bipin opens up on his latest projects, entry to the celluloid world and more.
Pavada and King Liar
Though the story is by new-comer Shibin Francis, Pavada will be the first script solely handled by Bipin. The latest from veteran actor-producer Maniyan Pilla Raju's production house, Pavada will be the third directorial venture of Marthandan. Apart from Prithviraj, the star cast includes Anoop Menon and Mia.
"It's about two different types of persons coming across a common situation," Bipin sums up on the theme fearing a word more may spoil the suspense quotient.
The shoot for the film will kickstart on August 24. It has been planned to finish in a single schedule in Thodupuzha and Ernakulam.
"King Liar is noted primarily for the people behind it. It is scripted by Siddhiq and directed by Lal. The film is produced by Ousepachan Valakuzhi who is an old friend of the hitmaker duo. It's a great fortune to work with two masters like Sidhiq and Lal. Whenever they worked together, there was a hit.
"The very fact that they called me to pen the dialogues for their coming-back movie shows their confidence in me and my earlier works. I hope to meet with their expectations. Moreover both of them are very supportive."
Bipin has also initiated discussions with Rosshan Andrrews and Aashiq Abu on two projects which are yet to be finalized.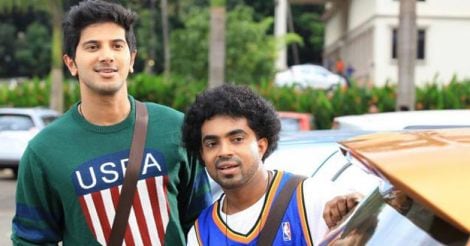 A still from 'ABCD' directed by Martin Prakatt
Theatre, friendship and films
Like many in the history of Mollywood, Bipin also was taken to the world of films by his passion for theatre and writing and strong bonds of friendship. As a student of SB College, Changanassery and Maharaja's, Ernakulam, he was an active member of the campus theatre groups.
"I was an active member of the theatre groups in SB College and later Maharaja's. Martin Prakatt with whom I worked for "Best Actor" was my senior at SB. Maharaja's was a dream land for many like me at that time. At Maharaja's, I became friends with people like Anwar Rasheed and Ashiq Abu. Anwar was my roommate and I was a colleague with Aashiq in the college union. We had all worked for many plays directed by Deepan Sivaraman, internationally acclaimed contemporary theatre person. In fact all who worked with Deepan later became part of Malayalam cinema somehow or the other."
Bipin had a flair for writing right from his campus days. He was the magazine editor at SB College. While at Maharaja's he had written for the magazine edited by Aashiq which won Malayala Manorama's Chief Editor's Trophy. Bipin has also written for several periodicals and Manorama's campus page. "Later when Aashiq was to start his debutant Daddy Cool he called me to write dialogues."
Bipin later co-authored Best Actor (2010) with Martin and 1983 (2014) with Abrid Shine. He also wrote dialogues for Buddy (2013) by Raj Prabhavathi Menon and Samsaram arogyathinu Haneekaram (2014) by Balaji Mohan.
Being a co-author!
"It's a common trend in Bollywood and other industries these days. It's all about writing and I enjoy multiple levels of writing. In my case, I have often worked with my friends and better communication was possible between us when we worked together."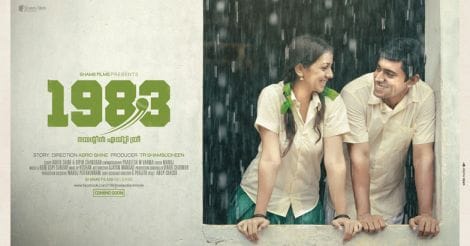 Poster of the movie '1983'
The art of writing dialogues
"Dialogues are an integral part of our films. It has due importance in the success of a film. There are films which we remember through some dialogues."
There is a national award for best dialogue writer. But there is no such award at the state-level.
Bipin believes that poorly written dialogues can even kill a good script. However, he feels that often a dialogue writer's work is a thankless job.
"Many think that it's an easy task which is not true. It's not like filling in the blanks left for dialogues. One will have sometimes to interfere in the script to write dialogues. I would like to change the notion that writing dialogues is an easier task."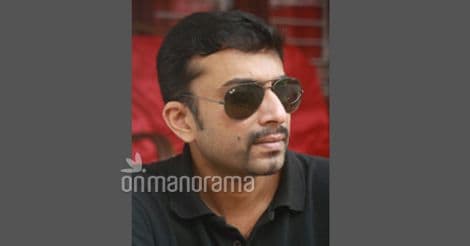 An avid reader, Bipin has three books to his credit
Family
Bipin, a teacher of Malayalam at Government HSS, Edakkunnam, is married to Deepthy who is also a teacher. The couple met each other when they were students at Ernakulam. They have two sons Adithyan and Abhayan. They stay at Ponkunnam in Kottayam along with Bipin's mother.
An avid reader, Bipin has three books to his credit. They are, 'Mammootty Kazhchayum Vayanayum', 'Maayude Kathukal' (translation) and 'Kriyathmaka Jeevithathinu Pathu Vazhikal' (translation).