From Endosulfan to Corruption, Aashiq Abu is vocal about his displeasure and boldly stands up for every cause that he believes in. Not just on social media, his outpourings go beyond the virtual world too, and when he chose a life partner, he zeroed in on the perfect ally. With Rima by his side, the salt and pepper equation seem to perfectly balance out!
We met the couple at Rima's dance school Mamangam. They seem to have come a long way from what they used to be, two years back. There is more clarity in their approach towards life and dreams. They are more aware, and we sense a more meticulous thought process evolving. Like they say, change is good.
What changes have the last two years brought on you both?
Rima: Aashiq has brought about so many changes in my life. He was able to fine-tune my character by pointing out my strengths and weaknesses openly. I have slowly begun to realize how important it is to think before we speak, rather than have angry outbursts that will lead nowhere. It is not enough to blindly speak out your thoughts, there has to be focus and clarity. After the film 22 Female Kottayam, people willingly gave me the 'bold and beautiful' tag, and I have enjoyed it too. But times have changed. The tag refuses to leave me. What I wish to be known for, is my self-confidence.
Aashiq: The metamorphosis from love to life has brought many changes. We both have a little more freedom than before. Good changes like this should happen when we take love to the next level.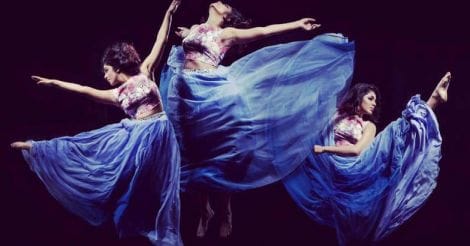 Are you among those that fulfilled their long cherished dreams?
Aashiq: I had a very ordinary childhood, there's nothing special about it. As a child, I was into cricket and as time passed me by, the affinity towards cricket turned to theatre, and then to films. By then, I was at Maharajas College. Rima keeps telling me about how she would love to go back to her school days. I would never want that. No matter how much I try, I can't think of that phase with any nostalgia. I am just so glad that I have escaped all those umpteen exams!
While I was at Maharajas, it is the theatre related activities that I enjoyed the most along with Anwar Rasheed (director) and Bipin Chandran (scriptwriter). All of that influenced me to turn to cinema. The first seeds of filmmaking were planted back then. The journey that I started then, is still going on, with Ranipadmini
Rima: When I started my dance school Mamangam in Kochi, most of my friends sent messages saying that I have finally achieved my dream. To bring together various dance genres in one place has always been my dream; a dream that I have been harbouring for the past 10 years. Including dance forms like Salsa and Kathak, 7 different dance styles are being taught here. Along with this, there will be performances of other art forms as well.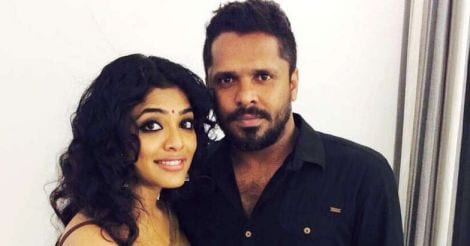 The metamorphosis from love to life has brought many changes, said Aashiq Abu
There is so much love in the name 'Aashiq'. Is it so in real life?
Rima: I had never imagined Aashiq to be such a romantic. His birthday surprises are often one of a kind. For one birthday, there was just the both of us in a big hall to cut the cake, with the spotlight right over the us and the rest of the room in darkness. As I was about to cut the cake, all the lights came on, and there was a huge group dancing right there! There is his signature directorial touch for surprises too. I'm left speechless when confronted by such surprises!
Both of us had entirely different upbringings. We grew up in different circumstances. Our likings and tastes are different too. But Aashiq is a good human being. He understands things that matter to me.
Aashiq: The chemistry between us lies in its clarity. We understand each other and are completely accepting of the differences too. We are able to fully understand the actual thought processing that constitutes us.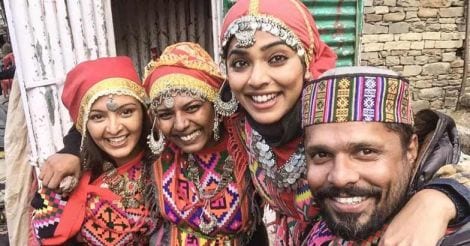 Until the time we are ready to travel, we work without wasting a single minute, said Rima
How do you plan to celebrate your 2nd Anniversary?
Rima: We have planned for a Europe trip. Until the time we are ready to travel, we work without wasting a single minute. And then we just switch off our phones and flee! This is the usual practice before every trip we make. The Britons used to make time for grand tours; they believed that their education was never complete without such journeys of discovery. They covered places like London, Belgium, France, Switzerland, Italy trying to amass as much information about varied cultures and lives of the people living across the globe. We're thinking of a trip along these lines.
Aashiq: Travel is Rima's department; she meticulously takes care of all the itinerary planning and related nitty gritties. I just join in when we're all set to go. It is these little journeys that make inspirations for my films. Like the name of the film Salt and Pepper, or even the story of 22 Female Kottayam.
The next question is to the old College Union Chairman. Have you felt that the college students of the present times are a bit too unruly for their age?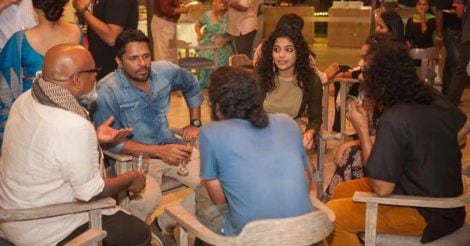 The kids on the campuses today don't get much opportunities to channel their buzzing energy, feels Aashiq
Aashiq: Many are of the opinion that the college campuses of today are pretty wild. The energy levels of college students are generally high, but this needs to be guided properly. During our times, the political scene in colleges was strong and there used to be many programmes or creative outlets like theatre camps, literary groups and so on, conducted by the College Union. Technology wasn't this overpowering back then. There were 'real' fun groups unlike the virtual groups today. Many creative short films and plays came out of such gatherings.
The kids on the campuses today don't get much opportunities to channel their buzzing energy. They are not the only ones to blame. However, we shouldn't blindly ignore a handful of sensible kids among the others that are able to think and act differently without any political flavour.