Seasoned actor Naseeruddin Shah, who quietly released his autobiography, says he hasn't chronicled his entire life in the book and is unsure if he would pen the second half or not!
One can read about his first marriage, daughter Heeba, professional ups and downs and how he wooed and wed his present wife Ratna in his autobiography titled 'And Then One Day', which took him four years to complete.
"I didn't keep it as a secret. I just thought I will never complete it," Naseer told IANS in an interview.
'And Then One Day', which hit the stands in the first week of September, didn't happened just like that.
His journey has been vast, experiences have been varied and accolades and appreciations have been aplenty, but the book is the result of his boredom.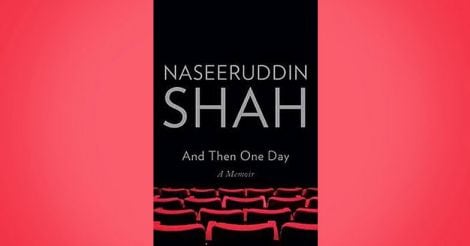 The book by Shah
"I began to write it because I was bored. I have written some articles in the past for few magazines and I enjoyed writing. But I didn't think I will complete a book," said the 64-year-old who has done about 200 films in a career spanning over four decades.
He wrote it as long as he could stand it.
"Then I gave it up. Then I thought what the hell is the point of writing this. Later after a gap of a year or two, I wrote my experiences with people who influenced me, so Ratna said why don't you put this all together in sequence. So I did that," said the actor.
From theatre to parallel cinema to mainstream movies, from crossover cinema to international film, Naseer's oeuvre boast of variety and quality. Thanks to that, he was honoured with the Padma Shri and the Padma Bhushan, India's third and fourth highest civilian awards, for his contribution to Indian cinema.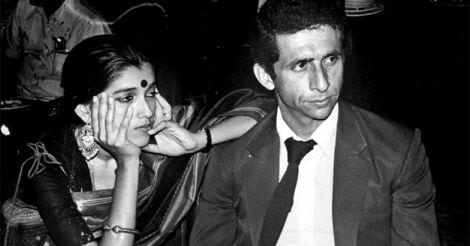 Naseeruddin Shah (R) with wife Ratna Pathak
However, the autobiography doesn't chronicle every stage of his life.
"I have completed the story up to my second wedding. But I don't know whether I will write the second half or not...it will take another 12 years at least, but I am not sure about that," said Naseer won prestigious National Awards of 'Sparsh', 'Paar' and 'Iqbal'.
Was your wife Ratna the driving force behind the autobiography?
"No, it was not Ratna. Ratna was curious about it, but the driving force was Ramchandra Guha, who read one of my articles on (former Indian cricket captain Mansur Ali Khan) Pataudi and said he liked it and I was very kicked about that.
"He asked me have you written anything else, so I gave him these (first) 100 pages (of the book). He liked it and said you have to finish this because don't wait too long life is uncertain and don't wait to write about your entire life. He was my unofficial editor before I found a publisher," said Naseer.